*Born Dec 1949/Jan 1950 as Samwel Owino in Kenya's Siaya County, Gem Aluor Kambare kAwuor, Bar Ochiago area to Mzee Meshack Oyengo and Martha Oyengo ny'Otieno. Then became Richard Samwel Owino, then became Dr Collela Mazee.
*Schooled at Aluor Pry School in Gem, Bidii Pry School Nakuru (under the guardianship of his elder brothers Ernest Omulo and Jimmy Uradi), then Kambare and Ngere Sec Schools.
*Began playing amateur music in primary school using his own crude home made musical instruments like guitar, drums, mouth blown kinanda and was involved in school folklore soloism during sports
*From around 1969, started doing lots of discreet juvenile d"alliance with other established Luo musicians like Peter Ogara, George Ojijo, George Ramogi and Ochieng Nelly while still at Ngere Sec School for which he was punished in school several times
*Plunged into full time music circa 1970 and in late 1971, joined Kanindo's outfit, the Victoria Kings Jazz Band, which was then operating under the leadership of Ochieng Nelly, Opiyo Bwana Emma and Paul Orwa JaSolo. As a new member of Victoria, he pleaded with his trio seniors to enlist him in the Band as a lead guitarist but he was denied the chance and was confined to Rythm 1 for at least two years.
*From his restless urbanish behaviour, eloquence in Kiswahili and English languages, youthful mien, experimentations with various styles and instrunents of music and his unique musical approach that resembled Zaire's Dr Nico Kassanda, Richard Sam Owino was given the nickname of COLLELA MAZEE by his own boss, Ochieng Nelly in 1971. His preferred original nickname for music while in primary school was "KAMALE." (It's still not yet clear why, how and where Collela picked this strange Zairean word in the late 1960s. However, in the early 1970s, the word "KAMALE" became a common vibe among music fans largely because of Nyboma Mwandindo)
*In 1974/75, following his huge success in songwriting and massive sales of almost all his recorded music that won him 4 East African PLATINUM AWARDS (Jack Jack No.1 and 3, Helena Nyaduse No.1 and 4) he crowned himself the KING of BENGA and started referring to himself as "DOCTOR" Collela Mazee (Ref. Ogal Mira song Victoria Kings, 1974/5)
*Within one year of joining the Victoria trio in 1971, he produced his first two compositions which became instant bestsellers, with a unique pioneering rhumba approach: Rose Coyucho & Isabella Mulla
*Thereafter, Collela rose rapidly within Victoria family to become Co-Band Leader (Victoria Jazz 1971-1973); Co-Band Leader (Victoria KINGS Jazz, 1974-1977); Official Band Leader (Victoria "B" Kings: 1977-2000)
*Founder (1978 Dec), Owner and Director of OULA RECORDING & MARKETING Co Ltd, P.O. Box 300 SUNA
*Became among the very few artistes in the world who could perform almost any musical task: he was a band leader and manager, a trainer, a scout of young musical talents, a social role model to many, a family man, a husband of 3 and a father of many children; an entrepreneur in music industry, a businessman in real property and commercial transport; could play the lead guitar, rythm guitar, bass guitar, drums, cymbals, oyieke, flute, saxophone, trumpets, kinanda and accordions; could design musical group costuming and band choreographies, perfect music compositions, song writing, studio arrangements, recordings, productions, sales and marketing and studio singing (choral verse and as a soloist). Became the first ever Luo Benga musician to use computerised track recording and echo technology in the studio.
*Composed, participated in and/or oversaw the compositions, arrangements, rehearsals, practices, recordings and production of over 675 Benga songs during his 30 year span at Victoria Jazz Band, Victoria Kings Jazz Band and Victoria "B" Kings Jazz Band
*Although he joined Benga music in its 2nd generation, to date he is widely recognised as one of the key founders of the globally famous Benga genre, in which he reigned supreme as King of Benga for 30 years.
HIS NICKNAMES, MONIKERS, EPITHETS AND OTHER SIDE REFERENCES are ..
*Oula mayore
*Nyoyuoyo
*Hono
*The Golden Boy
*Auka Yamo
* Kalausi
*Colly, Collela, Sam, Rabuor Mazee
*Gweno rayier
*Ja kAwuor, jaBar Ochiago, ja Gem Oremo-Aluor mane odar odhi odak Uriri Nyamilu Village, bende ekama ne oike tarik 26/3/2000
*Bad joWaya
*Omin Apiyo, Omulo, Uradi, Odhier, Cybyl
*Wuod Meshack Oyengo Ahoyo kOsimbo kod mama Maritha Oyengo
*Wuod Osala Adogo kOsimbo
*Nyakwar Osimbo
*Wuod Were
* Wuod Adogo
*Nyakwar Otieno
*Okew gi Walter Gunga
*Okew gi Dulo
*Wuon Ken, Omondi, Sarrah
*Bad Jo waya
*Ogwela mondiko bug muziki
*Or Kanindo, Okoyo Makambo, Young Orata of Kanyadoto
*Osiep Otina Ogwel, Ogol, Otiyo ja Asego Bay, Winga, Oyugi Sam, Otiyo Abala, Ouma Jerry, Omonge Silvan, Okumu Jossy, Okoyo Makambo, Owino ja Likowa, Ochieng Ajoso, Aruwa Dr, Abonyo Olando, Ojowi Eliab, Otuodi Alfred, Osumba kOtiya, Richard Bolo
*Wuon par Hellena Adhiambo, Janet Aloo kod Beatrice Akinyi nyamin H.E. Dpty Gvnr Hamilton Orata
*Osiep Yucabet nyar Ulumbi, Phosa, Suzaa, Tabitha, Sabina Awuor, Atieno Jane nyOchuna
*Aged 50, Collela died after a long illness on 07/03/2000 at Masaba Hospital in Nrb; buried on 26/03/2000 at his parents' home in Nyamilu Village, Uriri subcounty, Migori County.
Source: Facebook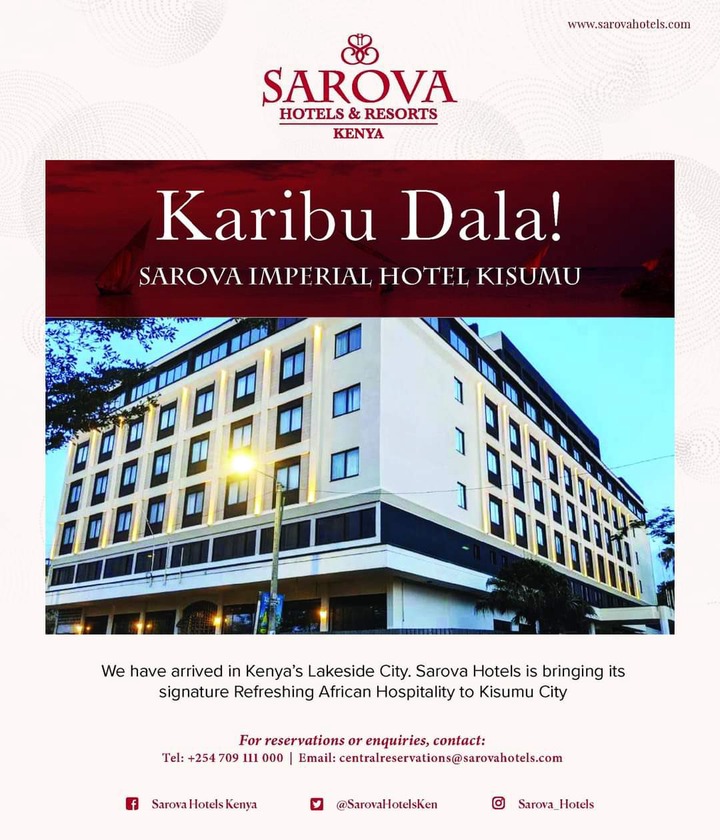 15677
0
0
cookie-check
Highlights In the Life Of Benga Legend Richard Sam Owino aka Collela Mazee