Constitutional lawyer and human rights activist Dr. John Longoggy Ekuru Aukot has faulted Deputy President Dr. William Ruto for promising sweeping reforms of the Higher Education Loans Board (HELB) facility.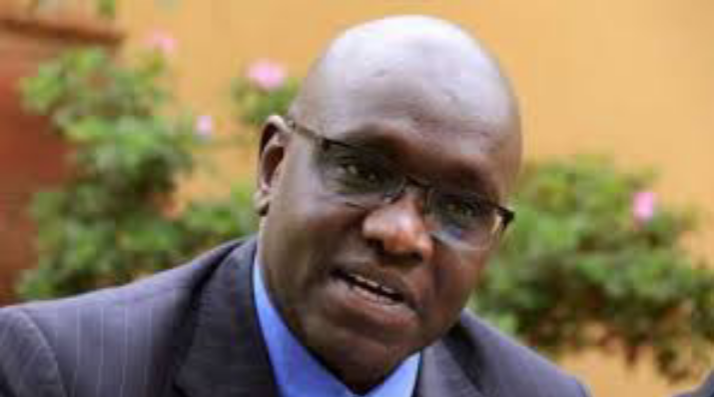 Dr. Ekuru Aukot.
Dr. Aukot was reacting to comments the DP made on Tuesday while addressing rallies in Ukambani.
Among other things, the DP claimed to waive interest on HELB loans, issue them promptly without delays, and increase the disbursed amount.
The DP also said his administration if he became president would treat HELB as a grant and not a loan. There have been varying reactions to the DPs assertion on social media and Dr. Ekuru Aukot's was only one reaction.
Aukot wondered why the DP did not implement such sweeping reforms when he was the Minister for Higher Education. He went ahead to comment that it was abject chicanery with no iota of truth.
As the countdown for the August 9th elections heats up, politicians have come up with imaginative promises most of which cannot be practically implemented given the state of our economy.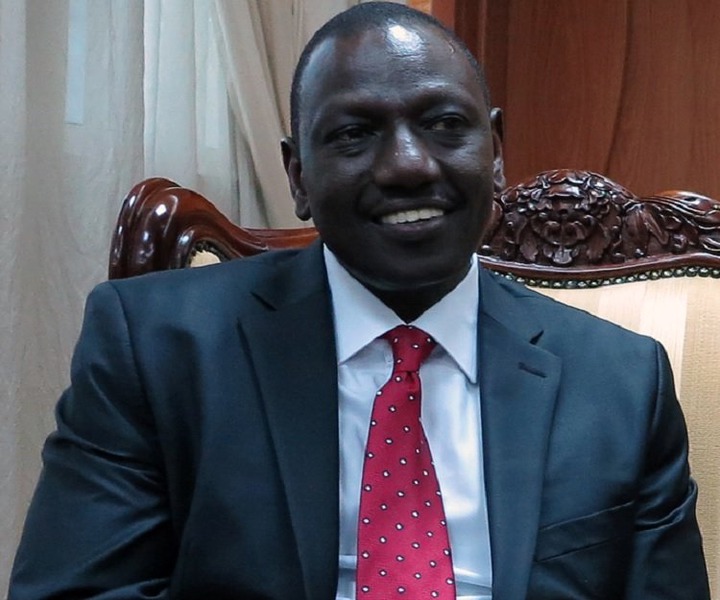 Dr. Ruto was Minister for Higher Education from 21st April 2010 to 19th October 2010 and he is credited with no reform while in office.
Dr. Ekuru Aukot was the CEO of the Committee of Experts on the 2010 Constitution. He was also associated with the founding of the Third Way Alliance Party which ended up suspending him. Together with Dr. David Ndii and Martha Karua, Dr. Aukot was a member of the Linda Katiba Watch which was one of the protagonists enjoined in the ongoing BBI case.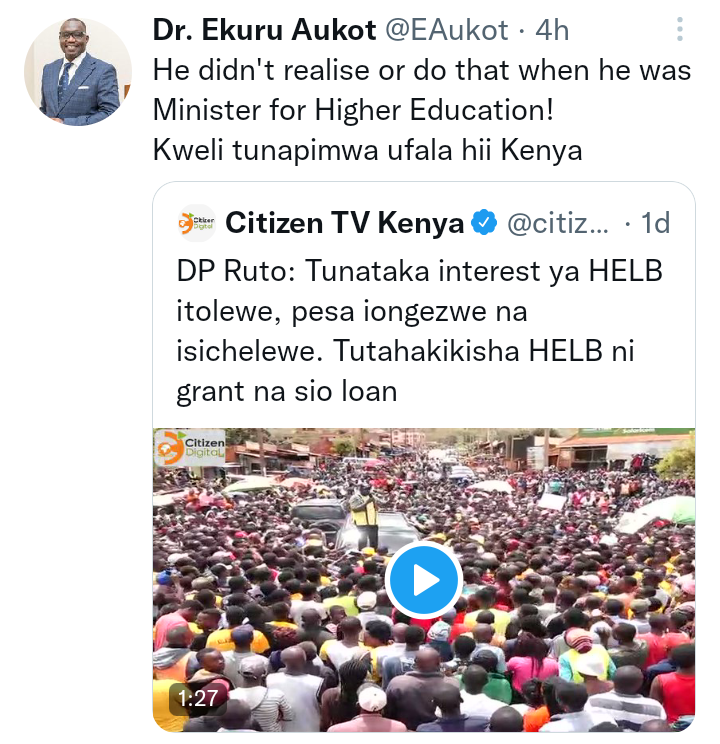 18287
0
0
cookie-check
Prominent Constitutional Lawyer Now Chides DP Ruto Over Promises To Increase HELB