Former KETRACO Chief Executive Officer Fernandes Barasa is a man on the roll in the Kakamega Gubernatorial contest.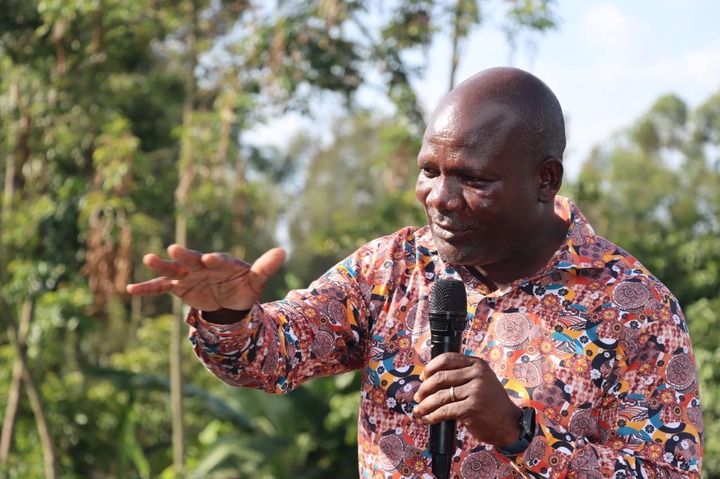 It may be a wrap for Fernandes Barasa who enjoys enormous goodwill among voters in Kakamega.
However, on Friday morning comments posted on social media by his running mate Ayub Savula have annoyed residents of Kakamega. While speaking at a political rally in Shinyalu Constituency, Barasa, ostensibly, promised the voters in Kakamega County an extra KES 2,000 on top of Raila Odinga's KES 6,000 to be given to vulnerable and deserving households.
This social welfare program has been convoluted by their opponents to mean reliance on handouts with one user on Twitter angrily commenting that despite the apparent lead Barasa enjoys in the race he should focus on creating opportunities for the jobless.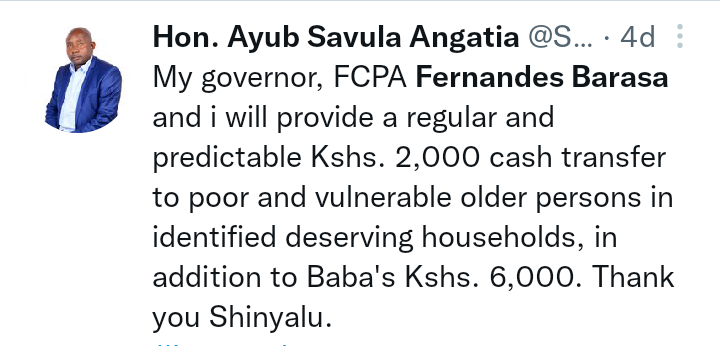 The Kakamega Gubernatorial race has taken a swift turn in favor of the Barasa/Savula ticket as the former KETRACO boss brings to the table 25 years of corporate managerial experience and a sedate, fatherly ambiance such as that displayed by his predecessor, the maverick Wycliffe Ambetsa Oparanya.
In the Kenya Kwanza camp is Cleophas Malala who recently found animosity on the ground and had to request the UDA Party flagbearer, Dr. William Ruto, not to actively participate in the region's politics.
Kakamega has been an ODM and ANC party stronghold and the introduction of the nascent UDA has met with pockets of resistance.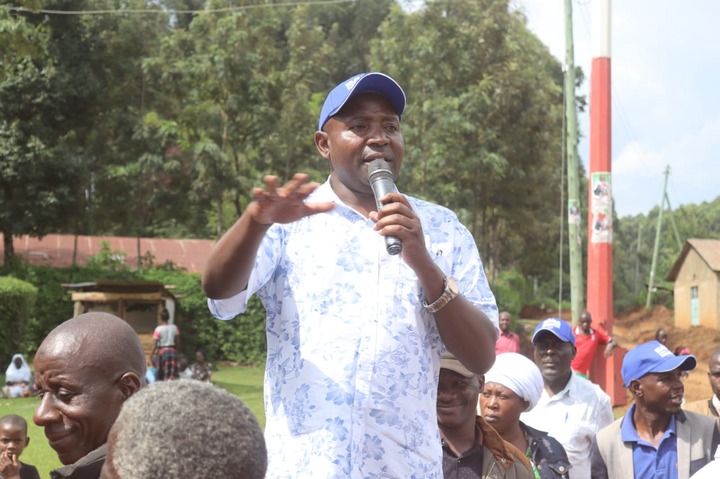 Ayub Savula at the Shinyalu rally.
Now the question remains whether Barasa is merely another politician carried away by the wave of popularity or is indeed a credible manager intent on uplifting the lives of Kakamega residents.
20784
0
0
cookie-check
Reactions As Leading Candidate In Kakamega Gubernatorial Race Promises To Top Up Raila's 6K With Another 2K