Murang'a Woman Representative Sabina Chege has responded to Deputy President Dr. William Ruto's claims that if Raila becomes president he will sanction Christianity.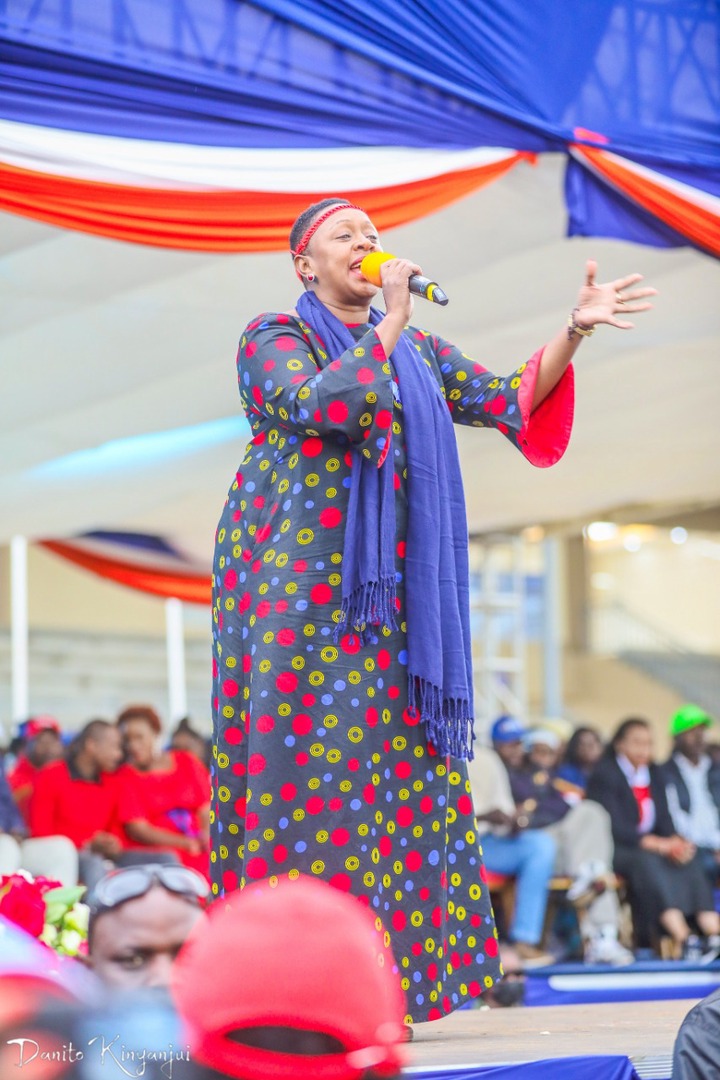 Sabina Chege at Kirigiti Stadium in Kiambu.
In a tart response, the fiery lieutenant of Raila Odinga said: "I will unequivocally tell Ruto that he was not the only qualified man when Uhuru made him his deputy and he should have therefore considered it as an opportunity to serve. Instead, he made it an opportunity to loiter about spreading half-truths against the administration. Now he's peddling lies that Raila is fighting Christianity while he is defending it. Let me ask a direct question, is burning our children in the Kiambaa church in Eldoret a new way of defending the church? Don't take us for fools, Mr. Deputy".
https://twitter.com/mamangilu/status/1554717650378424322?t=bxN3iu2tOU3Z6QRjWNyrNg&s=19
Despite having his name dragged into fairly all major economic scandals to hit the country in the last decade, Dr. Ruto has upheld a facade that he is a person of spiritual and moral uprightness. He also has a habit of quoting scripture after uttering expletives against his rivals even when the same scriptures do not exist in the Christian Bible.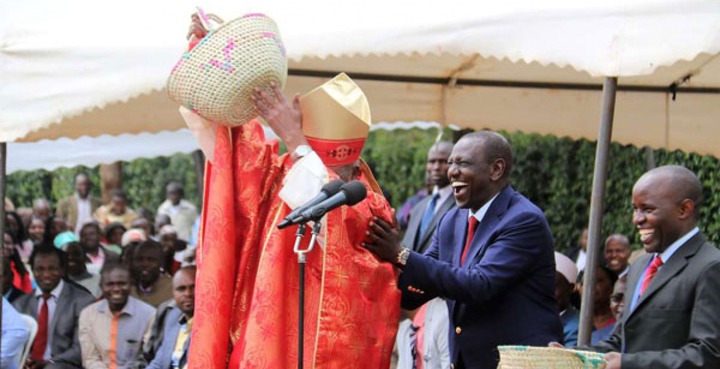 The DP has made hefty donations to the church in the Mount Kenya region.
After the fallout with Uhuru in 2018, Dr. Ruto has focused on the church, especially within the Mount Kenya region with hefty Harambee donations. His critics claim the DP was attempting to assuage the demons arising from the Kiambaa church incident. Whether that is true or false the DP was captioned shedding tears during a prayer session at his Karen residence on Tuesday morning.
The service was conducted by Rev. Mark Kariuki of Deliverance Church. Shortly thereafter Dr. Ruto was back in Mount Kenya spewing insults and expletives at his political rivals.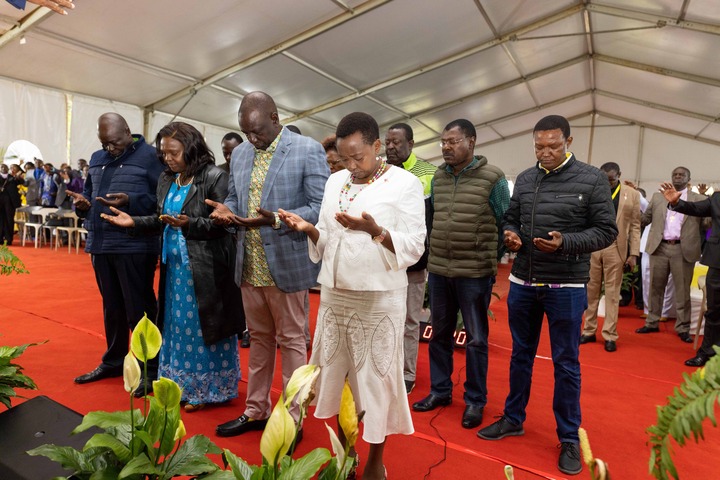 Rachel Ruto (foreground right) once claimed she could heal bitter water from a well by merely praying.
Meanwhile, it's noteworthy that the DP declared during the Tuesday prayers that this election will be "….about the forces of darkness and light."
Insofar as Sabina Chege is concerned, the Forces of Darkness are certainly not what the DP claims they are.
22472
0
0
cookie-check
Stop Playing Religion — Hard-hitting Sabina Chege Tells Off DP Ruto