Having lagged in all opinion polls and appeared as if his political career was doomed to fail Orengo has suddenly gotten back into the picture by latching onto the goodwill being accorded Raila Amollo Odinga.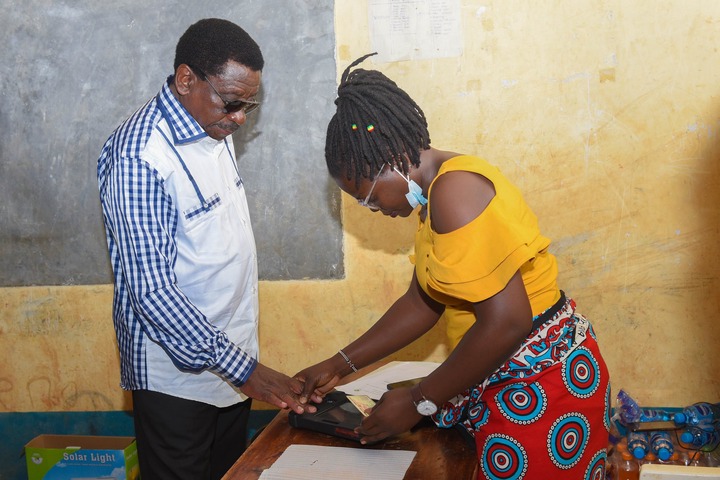 James Aggrey Orengo cast his ballot at Urenga Primary School in Ugenya Constituency.
All voters who need assistance at the polling stations spread throughout Siaya County are being told by the clerks to vote in: "Raila and his team", meaning candidates vying on the Orange Democratic Movement Party ticket. Given that the majority of voters are female and the elderly this voter constituency forms a sizable number.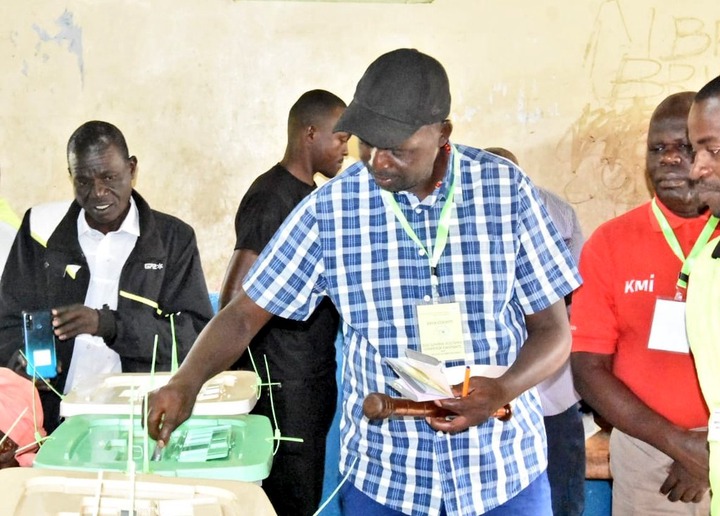 Frontrunner in the gubernatorial race Nicholas Odero Gumbo vied on a UDM Party ticket here seen casting his vote at Memba Primary School in Rarieda Constituency earlier today.
Already there are indications that the beleaguered Orengo could be in the lead, especially in populous constituencies of Alego-Usonga, Ugunja, Gem, and Bondo.
Matthew Ashers a voter at Sirinde Primary School in West Alego was sufficiently unfuriated with what he termed a ploy to dupe the electorate.
"ODM Party should mature up and stop taking advantage of the gullible. It's sad that nobody pays attention to electoral misdemeanors such as a candidate dishing out money to voters even on the eve of elections. Siaya needs service delivery and it pains me to think that after today we shall be resigned to another ten years of ineptitude in county leadership," said Ashers.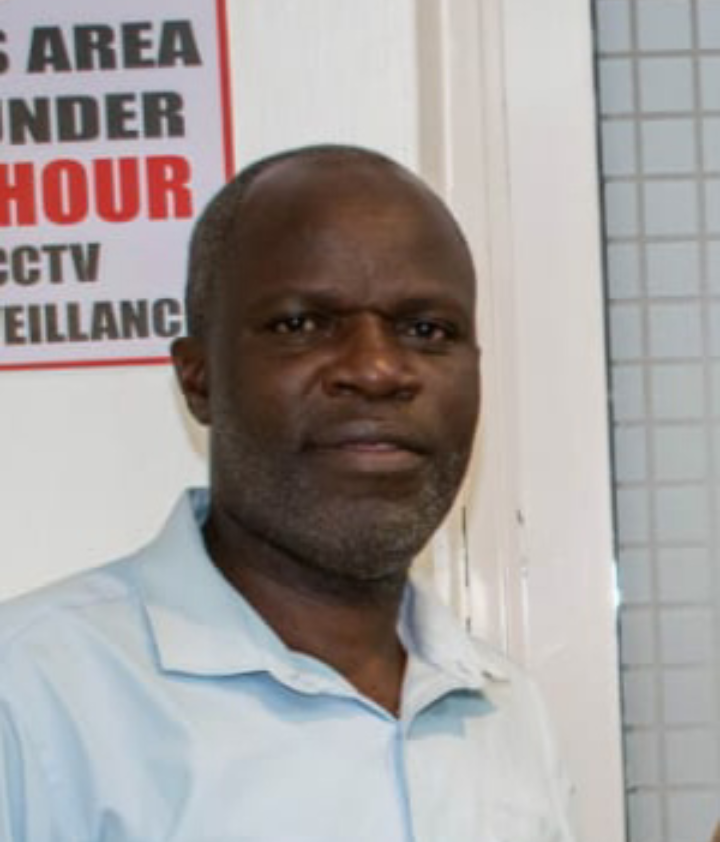 Matthew Ashers.
Another voter Bishop Dalmas Odima of Obambo Primary School polling station in Central Alego Ward wondered why the people of Siaya should be subjected to this expensive electoral process every five years when the decisions on who is going to lead as governor are already determined in boardrooms.
"I've voted for Raila but no one should expect me to be blind enough to vote for Orengo. No!", said a fuming Odima.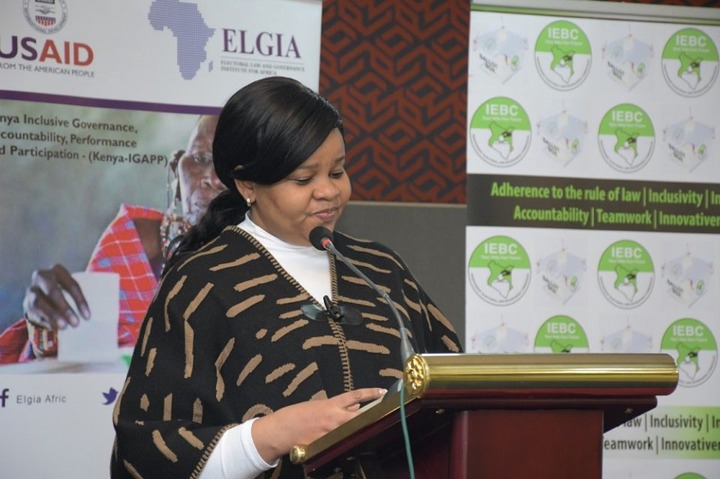 IEBC Vice-chair Juliana Cherera.
Meanwhile, the Independent Electoral and Boundaries Commission has just released a statement on the progress of the ongoing General Elections, acknowledging that KIEMS kits have developed a challenge but voters are being assisted to verify their details manually.
22722
0
0
cookie-check
Grumbling In Siaya As Gubernatorial Candidate Uses Raila Popularity to Coerce Voters