Education Principal Secretary Richard Belion Kipsang on Wednesday released a new calendar for all schools in Kenya.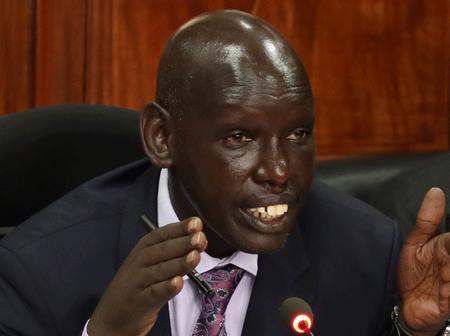 Education PS Richard Belion Kipsang.
According to the new calendar Term One which opened on 23 January 2023 will have 13 weeks with the closing date set for 21 April 2023. There will be a 3-day interlude during the half-term break beginning on 16 March and ending on 19 March 2023. Schools will close for first term holidays which will extend for 2 weeks starting 22 April to 7 May 2023.
While all attempts are being made to revert to the old school calendar, it should be noted that Term Two will begin on 8 May and end on 11 August. It will be the longest stretch for 14 weeks of schooling.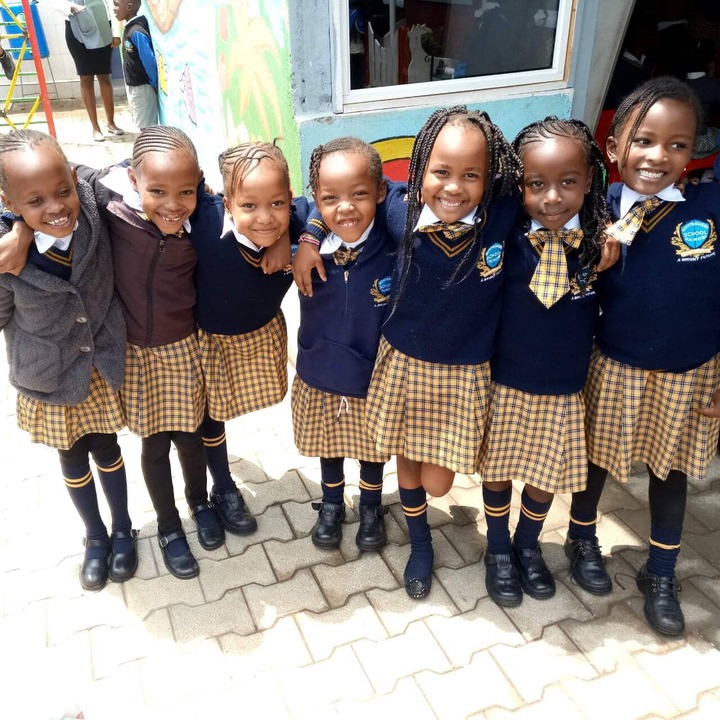 The calendar affects all cadres of schooling from pre-primary, and primary to Secondary students.
There will also be 3 days of half term break beginning 29 June and ending 2 July. The holidays will be for 2 weeks.
The third term opens on 28 August to end on 27 October 2023. Because of National Exams, there'll be no half-term in the Third term. Instead, holidays start early on 28 October 2023 to last until 8 January 2024.
KCPE and KPSEA examinations will run from 30 October to 2 November 2023 to give way for KCSE which starts on 3 November to 24 November 2023.
The detailed calendar also provided dates for Kenya Certificate of Secondary Education KCSE marking to be 27 November to 15 December 2023.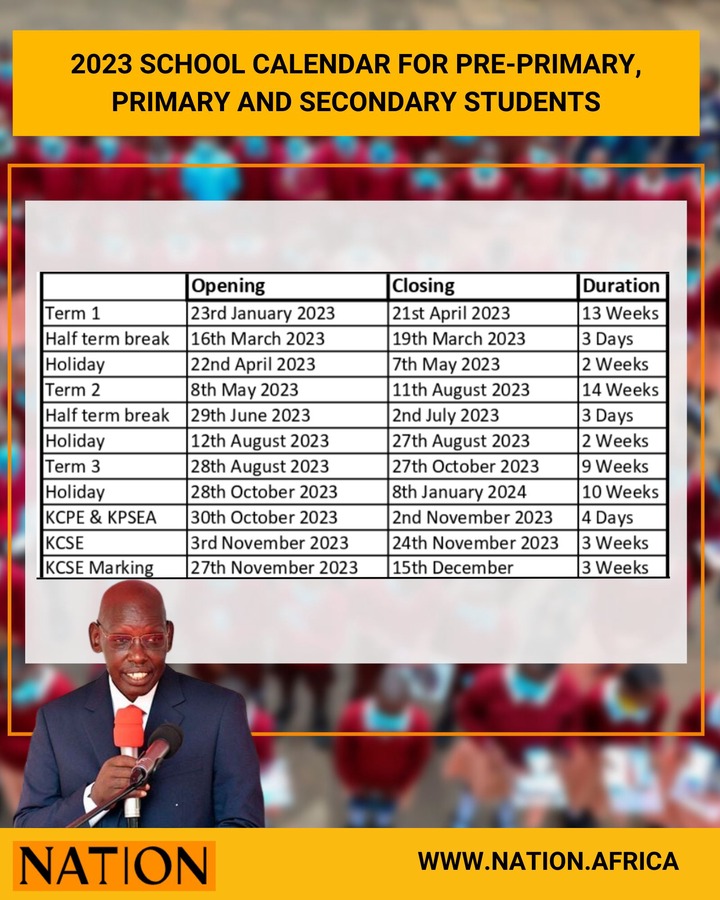 The latest release by the Ministry of Education is exhaustive and may remain the final academic program for schools in 2023.
26862
0
0
cookie-check
BREAKING: Education PS Sets New Calendar for Pre-primary, Primary and Secondary Schools in Kenya