In a surprise turn of events, former Siaya County Senatorial aspirant James Owiti Wamban met Azimio's leader in what is seen as efforts at fence-making.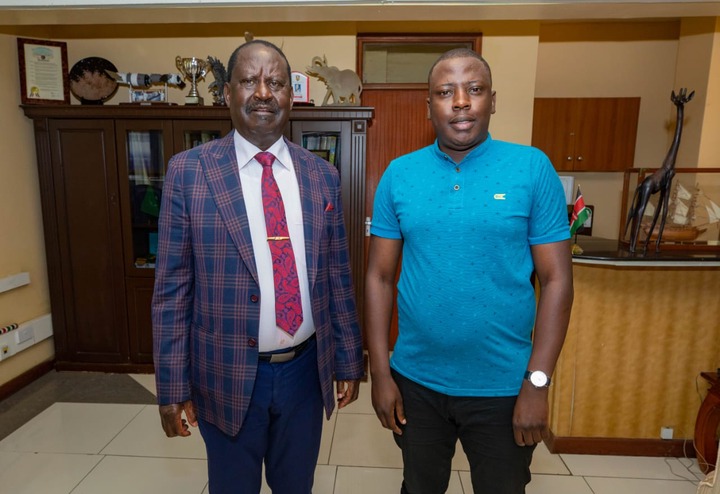 James Owiti Wamban (in a blue t-shirt) with opposition leader Raila Odinga in an undated photo that was circulated on social media on Monday 6 March 2023.
The fourth runner-up in the 2022 gubernatorial contest is an avowed critic of the Azimio leader and when he posted on his social media wall photos of himself with Raila most Siaya residents were taken aback.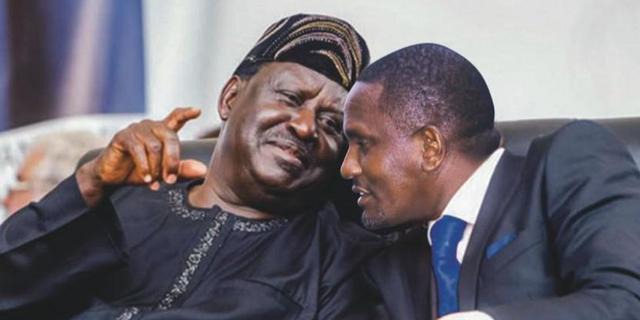 Gem MP Elisha Odhiambo Akuba (right) always had the ear of Raila Odinga until he was pitted in the last Elections against a cousin of the Odinga's. In diffidence he was among the 9 legislators who attended the infamous State House breakfast, ostensibly, to discuss development programs.
The youthful Wamban is a member of the Movement for Democracy and Growth (MDG) Party through which he has been fighting something called Odingaism in Siaya County. During the last elections his rallying calls "Hot-Hot" were meant to discredit the aged Oburu Odinga who won the senatorial race with a landslide, polling 285,595 votes to defeat five other candidates who had angled for the seat.
Julius Okinda came second with 33,898, Yogo Yogo 25,157 and James Wamban of MDG was a distant fourth with a paltry 19,227 votes.
Wamban who supported Engineer Nicholas Odero Gumbo for Governor remains a staunch critic of the Siaya County Government under James Aggrey Bob Orengo and has at times proved he is a political upstart by attacking the administration without verifying his facts.
Already there are whispers that Wamban is another wisely-coated UDA Party project that is angling for Raila's blessings should Elisha Akuba be recalled as some few people in Gem Constituency have intimated.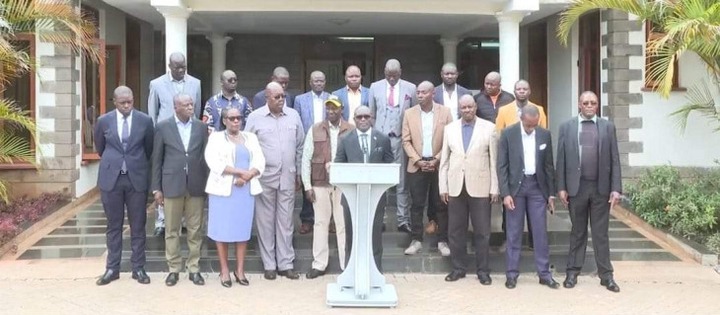 On 26 August 2022, the Movement for Democracy and Growth led by Ugenya MP David Ochieng was the first party to join Dr. Ruto's Kenya Kwanza Alliance post-election.
If James Owiti Wamban's criticism of Raila Odinga in the past years is overlooked he remains a novice and paperweight who may find it difficult to unseat Elisha irrespective of what party the latter contest's on. In any case, both have to equally shed off the baggage of being Kenya Kwanza sympathizers.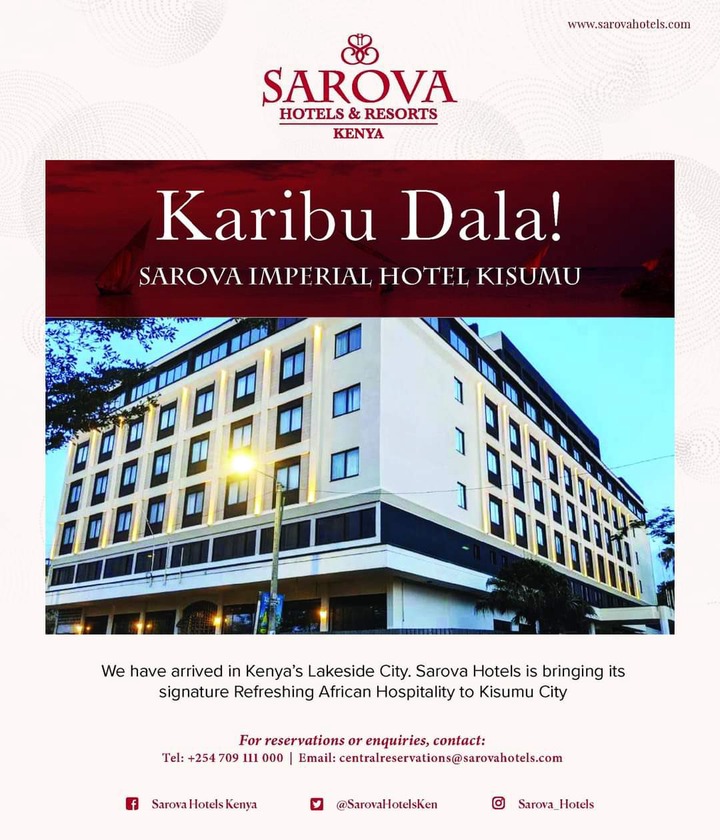 28110
0
0
cookie-check
Siaya MDG Candidate Inches Closer to Raila As Gem MP Elisha Akuba Falls Foul of ODM Party