Angry youth have been spotted blowing trumpets and chanting outside the Office of the President on Harambee Avenue in Nairobi.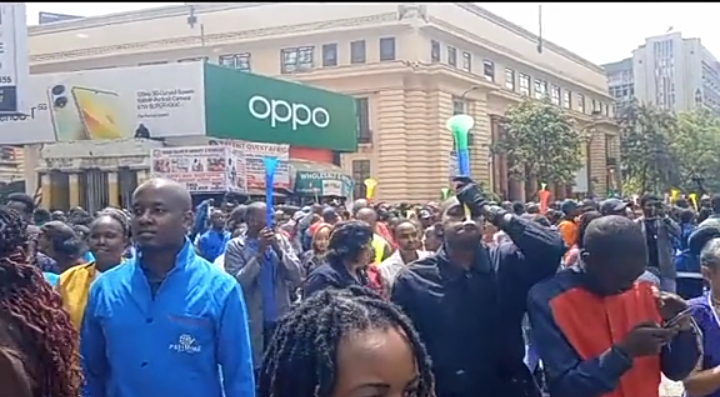 It was not clear what the demonstrations were about but a bystander claimed it was hawkers demonstrating against Chinese invasion in the area of selling cheap household goods.
Police on standby patrolled the usually serene avenue now invaded by hundreds of excited youth. Harambee Avenue houses the most critical government offices, including the Supreme Court, the Education Ministry at Jogoo House B, the Treasury, Ardhi House, the Office of the Attorney General, and the Offices of the President and his Deputy.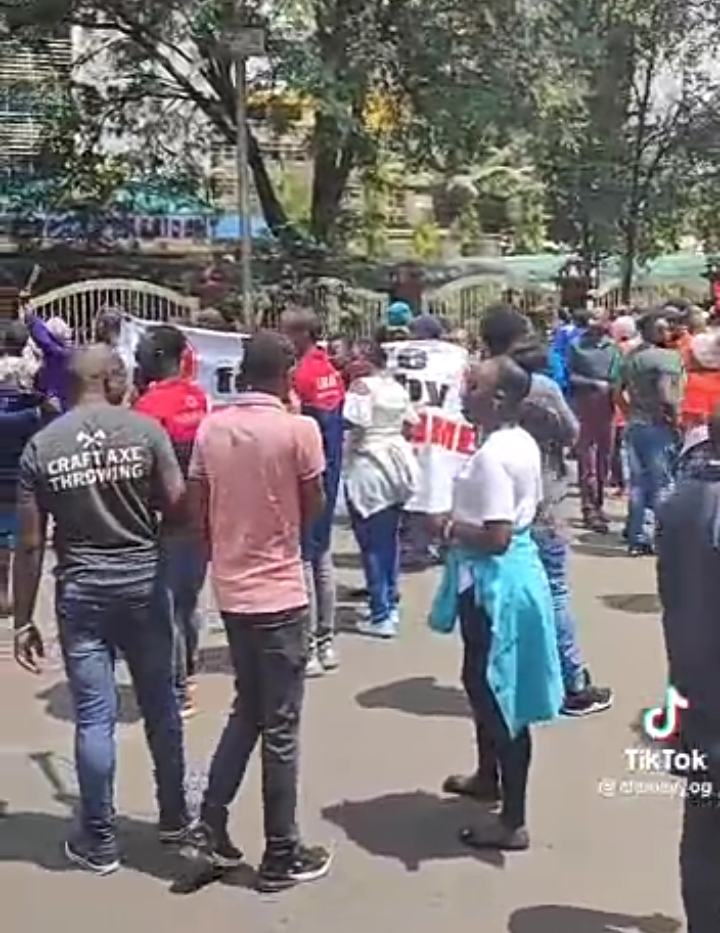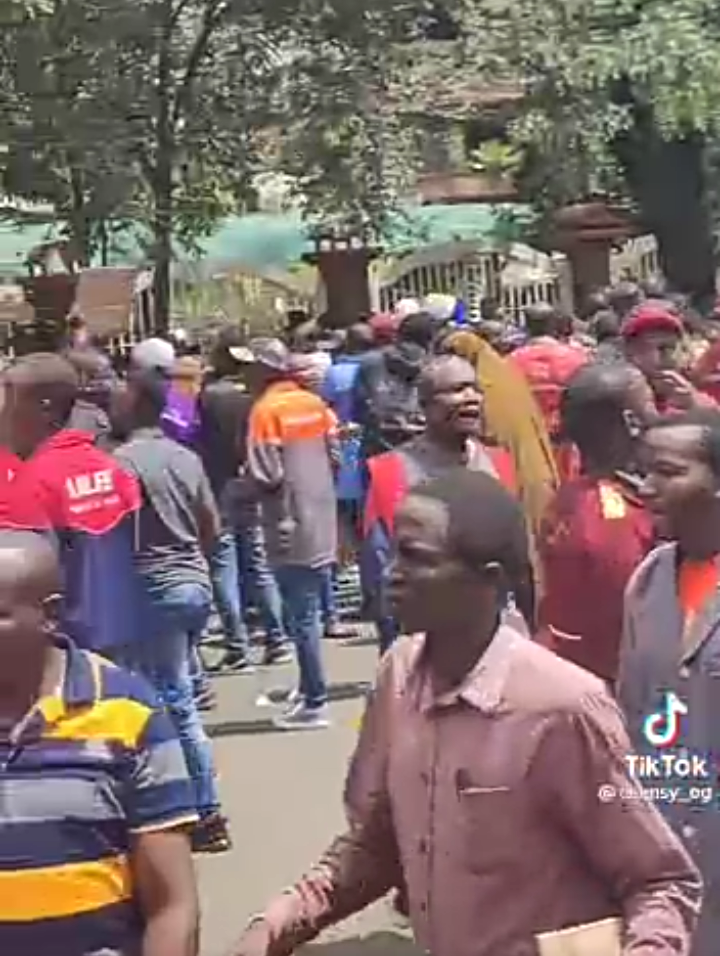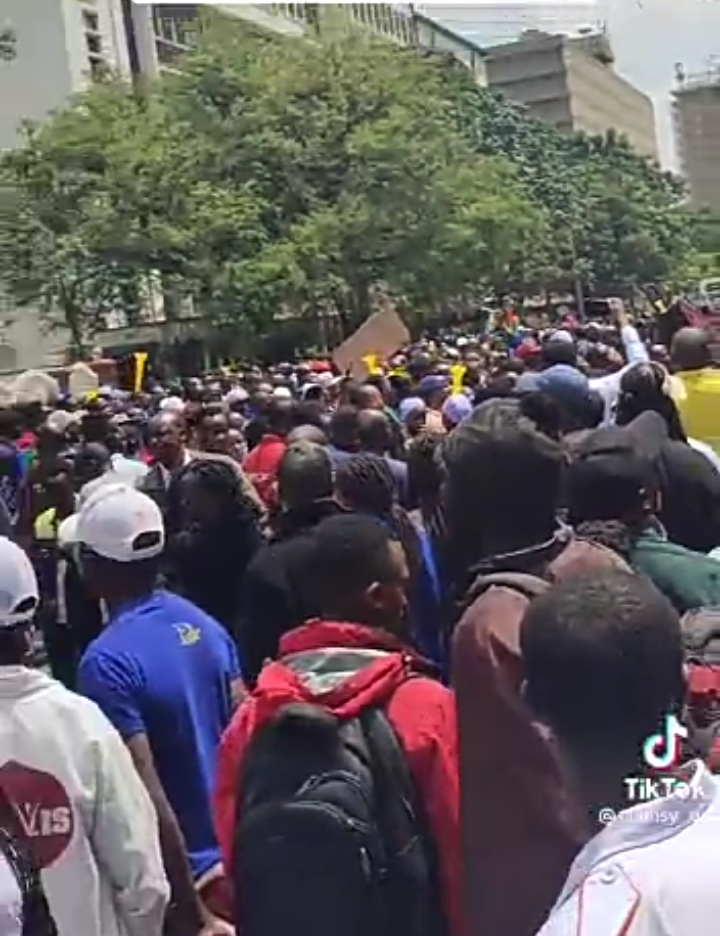 Images: Courtesy of amateur video screen grab.
The cul-de-sac ends on Parliament Buildings. Surprisingly the youth were not intimidated by the fact that Utumishi House (Police Headquarters) is also situated along the avenue.
Elsewhere on Processional Way, Dennis Pritt Road, and State House Avenue another heavy presence and heightened police activity have been seen in roadblocks being mounted and patrols.
In the meantime, the 14-day ultimatum issued to the government by opposition leader Raila Odinga expires tonight. Speaking on Tuesday Raila told his supporters that they should expect to hear from him by 9:00 am on Thursday.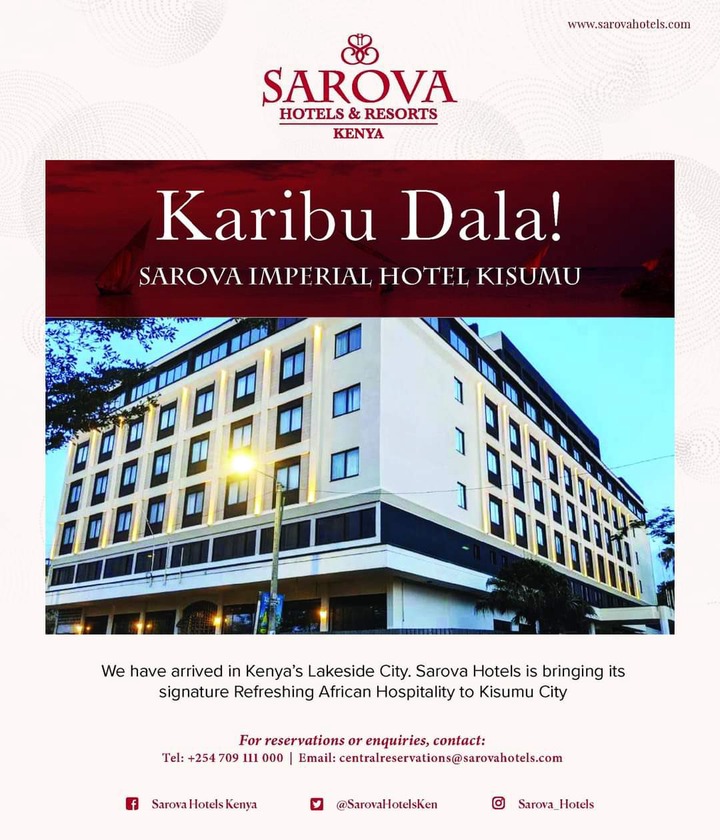 28133
0
0
cookie-check
HAPPENING RIGHT NOW: Demonstrators Blow Trumpets Outside Office of the President on Harambee Avenue