Murang'a police are on the spot over a signal that indicates two robbery suspects in the Saturday morning Unaitas Sacco heist were shot dead during a fierce exchange of gunfire.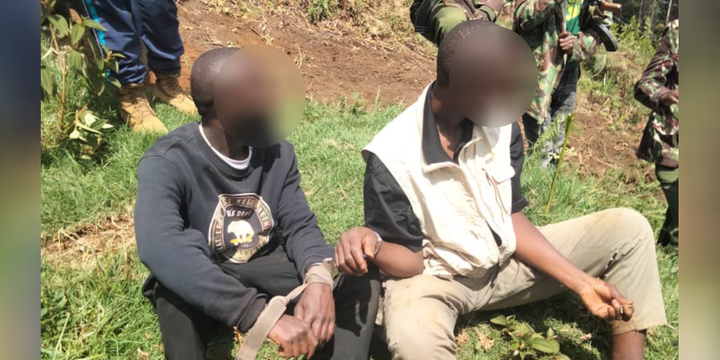 Two of the bank robbers who appear in this photo taken on Sunday afternoon, handcuffed and subdued are surrounded by armed police officers but would shortly turn up dead following claims of engaging the officers in a gunfight.
The report filed at the Murang'a Police Station details how at 09:00 hrs the police shot dead two of six robbery suspects within the Kinyona forest. The report also indicates that two rifles a G-3 and AK-47 together with 20 rounds of ammunition were recovered as well as the tidy sum of KES 1,137,370 in various denominations.
The police report however fails to explain how the two shot bank robbers were photographed handcuffed, alive, and surrounded by armed police officers.
Why for instance doesn't the police signal indicate that the robbers escaped after capture and then engaged the officers in a gunfight that led to their deaths?
The police signal reads in part that "the operation was progressing in Kinyona Forest where at around 0900 hours, the officers sighted two men in civilian clothes armed with G3 and AK47 rifles and also carrying a bag". When challenged by the officers to stop the duo defied the order and, ostensibly, opened fire. There ensued a fierce gun battle and the two were shot dead.
Murang'a County Police Commander Mr. Ali Nuno has confirmed the incident.
But with so many loose ends the public is now questioning whether the recovered amount could be correct if other details are not. Unaitas Sacco has put the stolen amount at between KES 3.5 and KES 5 million.
Police are pursuing two of the robbers who escaped the dragnet and are believed to be carting part of the loot.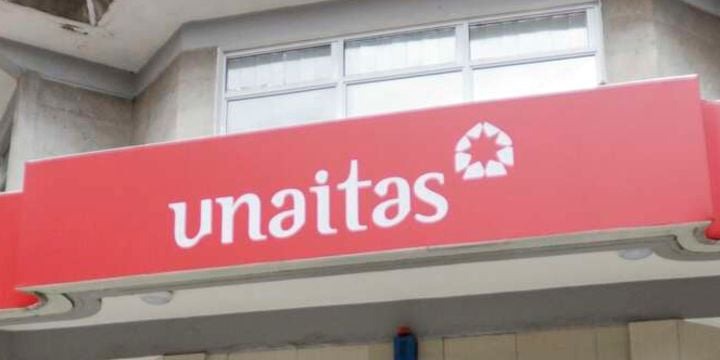 The operation was mounted by multi-agency security personnel on Saturday after a gang of six robbers raided the Unaitas Sacco branch in Murang'a's Mununga trading center.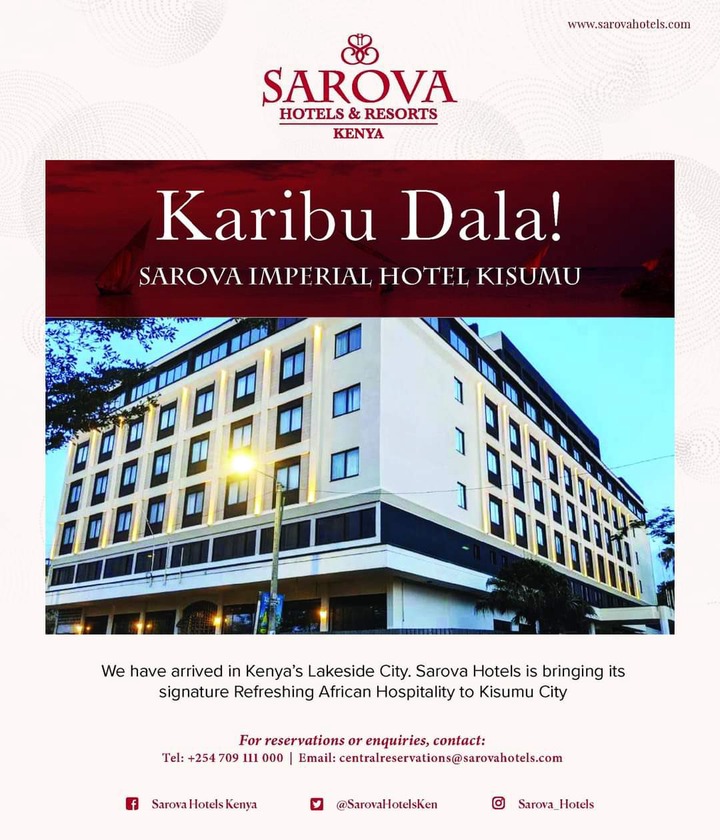 28265
0
0
cookie-check
More Questions Emerge As Police Shoot Dead 2 Robbery Suspects in the Unaitas Sacco Heist