The ongoing Siaya leadership wrangles took a new turn on Friday when it was confirmed that Governor James Orengo had withdrawn three security officers attached to Dr. Oduol and redeployed them elsewhere without replacement.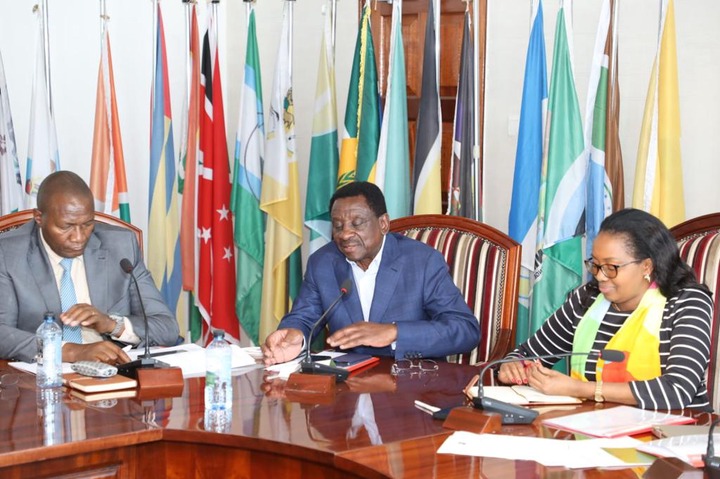 Governor James Aggrey Bob Orengo allegedly issued the memo to his Deputy Dr. William Oduol Denge over the withdrawal of his security on Thursday morning.
According to the West Alego Elders Forum which held an emergency press briefing at Hawinga on Friday morning the withdrawal of security and other unspecified threats on the Deputy Governor amounted to a deliberate attempt on Dr. Oduol's life.
The elders also condemned the recent confrontation between the area Member of Parliament Hon. Samuel Atandi and Dr. Oduol saying: "It's bad enough that contrary to Luo customs the disagreements have played out in public burials. Worse still is the fact that our youthful MP has allowed himself to be manipulated by the office of the governor to take sides in a dispute that was largely an administrative matter between Governor Orengo and Dr. Oduol."
The statement released to the media further alleged: "Yesterday morning we received the shocking news that three security officers attached to Dr. Oduol were withdrawn and redeployed without replacement. Can Governor Orengo assure the people who voted for him and Oduol jointly that he has not embarked on a witch-hunt? Matters relating to security cannot be treated lightly. Return Oduol's security, unconditionally, immediately, and without further delay otherwise, we will take this to mean there is a deliberate attempt on his life."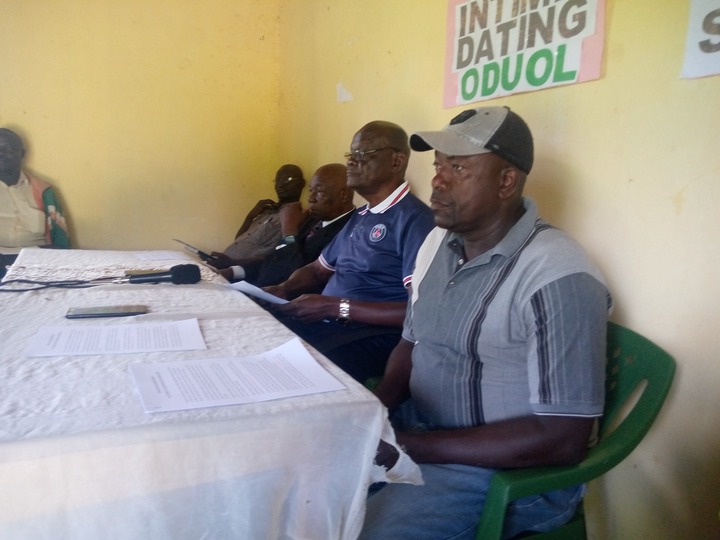 Chairman of West Alego Elders Forum Mr. Stephen Okumu (in blue t-shirt) flanked by Dickson Ogolla (in the cap) during the Friday press briefing.
A radio journalist attached to Ramogi FM tried to fault the Elders by reminding them that the assignment and withdrawal of security do not fall under the Governor's docket to which one of the Elders Mr. Joachim Ayimba responded: "We may not know the exact protocol of assigning security to VIP personnel in the Governor's office. What we are saying is that it is a strange coincidence that Dr. Oduol's security is withdrawn just at the opportune moment when there's a disagreement between Orengo and Oduol. We, therefore issue an ultimatum to Governor Orengo — return Oduol's security at once."
Mr. Ayimba who is the vice-chairman of West Alego Elders Forum also said there was an ill motive in a notice of motion tabled on Thursday by Yimbo East MCA Francis Otiato demanding that Dr. Oduol appears before the House Committee on General Oversight to shed light on utterances allegedly made against the Governor.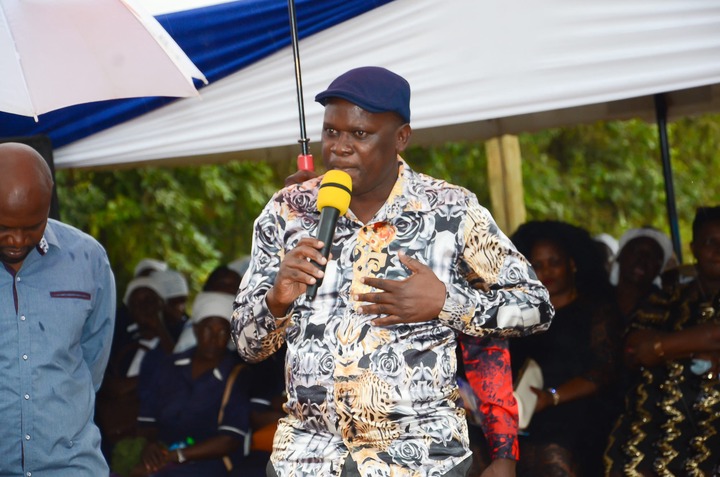 Dr. William Oduol Denge at a past function.
"Someone is stoking the fire with impeachment at the back of his mind without realizing that the Constitution gives us the Electorate the power to recall, not a bunch of partisan political operatives. Should Dr. Oduol as much as catch a cold from today henceforth Orengo and Atandi will be held answerable."
Another elder, Pastor Richard Opondo who also represents people with disability in Siaya sub-County said if the wrangling continued between Oduol and Orengo then the hope of the marginalized women and PWDs that this administration will be different from the previous one has flown out into thin air.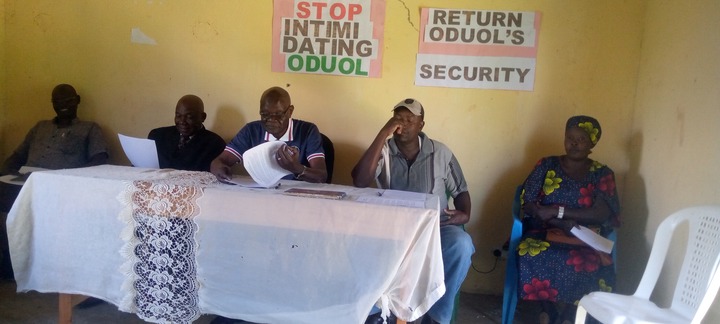 Reading the statement on behalf of the group Chairman Stephen Okumu said: "We demand that the two call for an immediate truce and if there's anything that needs to be resolved, proper mechanisms be resorted to. Our two sons must stop washing their dirty linen in public."
28388
0
0
cookie-check
BREAKING: Orengo Withdraws Deputy Governor William Oduol's Security in Ongoing Siaya Feud