Inspector General of Police Japheth Koome has issued a statement banning the planned demonstrations by Azimio on Monday.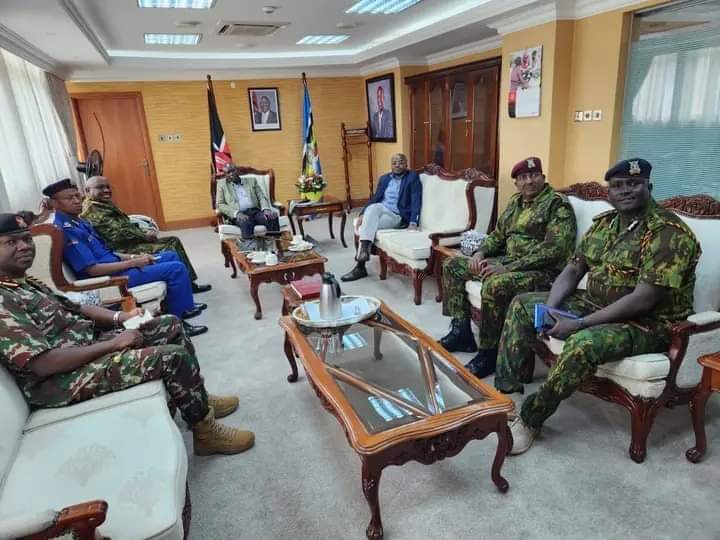 Inspector General of Police Japheth Koome met with Deputy President Rigathi Gachagua on Sunday afternoon.
Koome spoke shortly after a meeting with the Deputy President Rigathi Gachagua condemning the protests while defending misleading photos posted by the DCI on last week's demonstrations.
Even after the DCI apologized for being misled by the public to post photos that were of incidents that occurred way in the past with one incident being a BBC caption from Gabon and another an Al Jazeera report from Burundi, Koome still insisted that the perpetrators will be prosecuted.
"It doesn't matter where or which year the photos were taken. Even if you were murdered in 1990, that matter is still alive. We shall follow you up to your last day on earth," said Koome.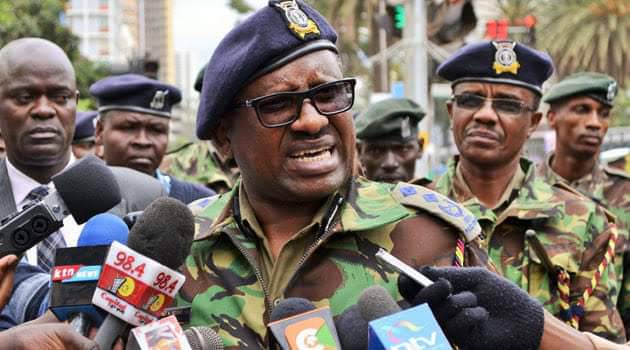 Japheth Koome.
The tough-talking Inspector General of Police promised to quell any attempts by protestors to access the Central Business District tomorrow. In 2018 when Raila was sworn in as "people's president" at Uhuru Park, Japheth Koome was the Nairobi Area Police Commandant and he issued the same threats but was unable to enforce them.
Civil rights agitator Boniface Mwangi has reminded Kenyans that during the protests that followed the announcement of the 2017 disputed Election results at least 33 protestors were killed in Nairobi.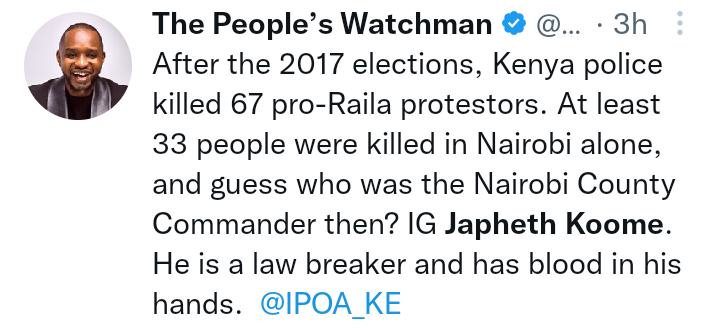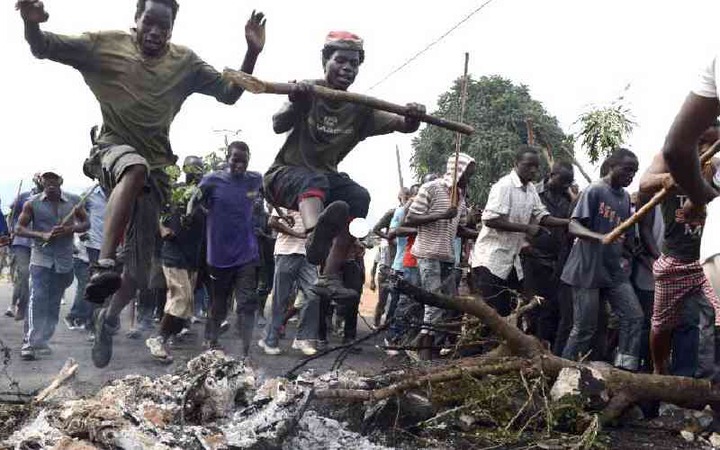 The above photo of people jumping from burning trees was taken by Al Jazeera, in 2015 during the violence in Burundi. DCI claimed this was part of the protests in Nairobi on Monday 20 March 2023.
Social media was on Sunday awash with warnings against Koome for using excessive force reminding him of his predecessor Mohamed Ali who ended up at the International Criminal Court in the Hague for related charges.
It is noteworthy that President Ruto on Sunday flew out of the country on an official tour of Belgium and German. Technically this leaves Deputy President Rigathi Gachagua in charge.
Judging from his previous utterances the DP is not endowed with the capacity to be diplomatic about anything involving Raila.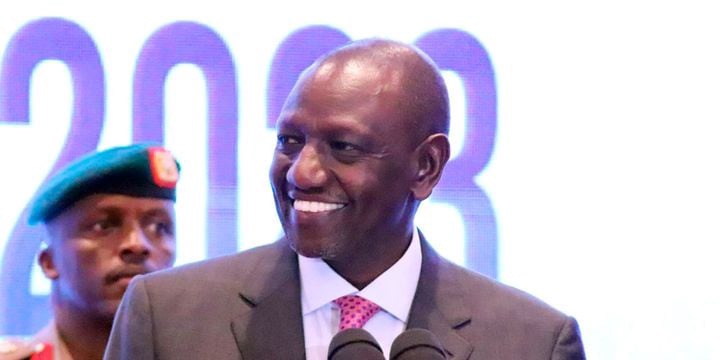 President Dr. William Samoei Ruto flew out of the country on Sunday for the start of a four-day tour of Germany and Belgium.
On the flip side, this could be a carefully orchestrated scare tactic meant to intimidate Azimio followers from flooding Nairobi streets as was the case last Monday.
Unless Raila Odinga backs down now and calls off the protests, which is highly unlikely, a measure of violence is expected to play out in tomorrow's Maandamano.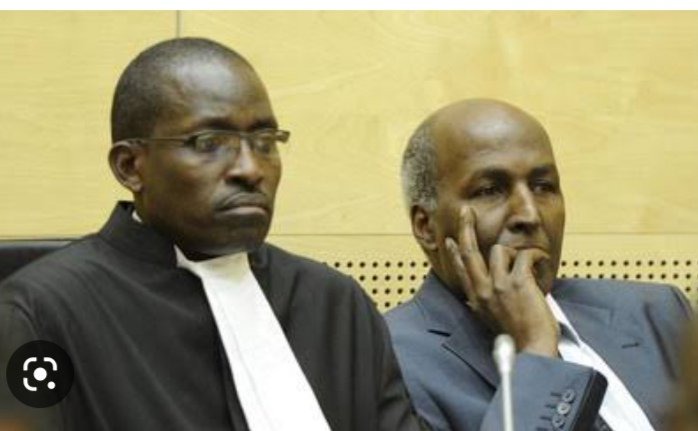 Former Inspector General of Police Mohamed Ali (right) ended up in Hague.
28417
0
0
cookie-check
Maandamano Monday: What to Expect Tomorrow