Siaya Governor James Orengo on Tuesday and Wednesday held two secret meetings with handpicked conservation stakeholders in attempts to sway opinion over the irregular allocation of 3200 hectares of land in Yala Swamp.

The Governor who at one point threatened to petition the National Lands Commission for the irregular allocation has changed tone and is instead wooing support against threats made by his Deputy Dr William Oduol Denge to prosecute the matter in court.

Some of the handpicked conservation stakeholders revealed that there were goodies dangled before them if they would agree to leave the investor Lake Agro Limited alone and forget that 3200 hectares was awarded without surveying or public participation. One of our previous articles further revealed that the Environmental Impact Assessment (EIA) report requisite for implementation of the sugarcane growing project was not undertaken.

"They brought us documents to sign ceding land to the investor and claiming that we, the local community, had participated in the willing transfer of certain blocks of land to Usonga. We declined," said Mr. Vincent Ndhoya, a youth leader in the area.

The Governor is now between a rock and a hard place with his Deputy Dr William Oduol Denge having vowed to institute legal action if he fails to urgently address the matter.

Last night commotion broke out in the Yala Ecosystem Site Support Group YESSG WhatsApp forum with members demanding to know why some of their leaders clandestinely participated in meetings with the Siaya Governor.

Some of the conversation is quoted below:-

[21/09, 19:49] : Good afternoon. Are you aware that governor Orengo met some section of the community of Yala Swamp yesterday and the day before yesterday? I asked in one of the forum why YSSG, KWS, NEMA and WRA were not invited and was told it wasn't necessary.
[21/09, 19:50] : I humbly request our chair to tell us the purpose of this meeting and why only a few of us were hand picked? There must be something chair clear the air.
[21/09, 19:50]: Moses, please contact Jaduong Achando and get proper details about the meeting agenda and outcome. Its important,information is power, you are our eye on the ground.

In a related matter on September 27, 2023 the Governor will preside over the marking of the World Tourism Day at Kamzungu, Oele Beach in Bondo sub-County. Community members and conservation groups invited to the function have been compelled to endorse some shady document whose contents are believed to further the county government's agenda on Yala Swamp wetland.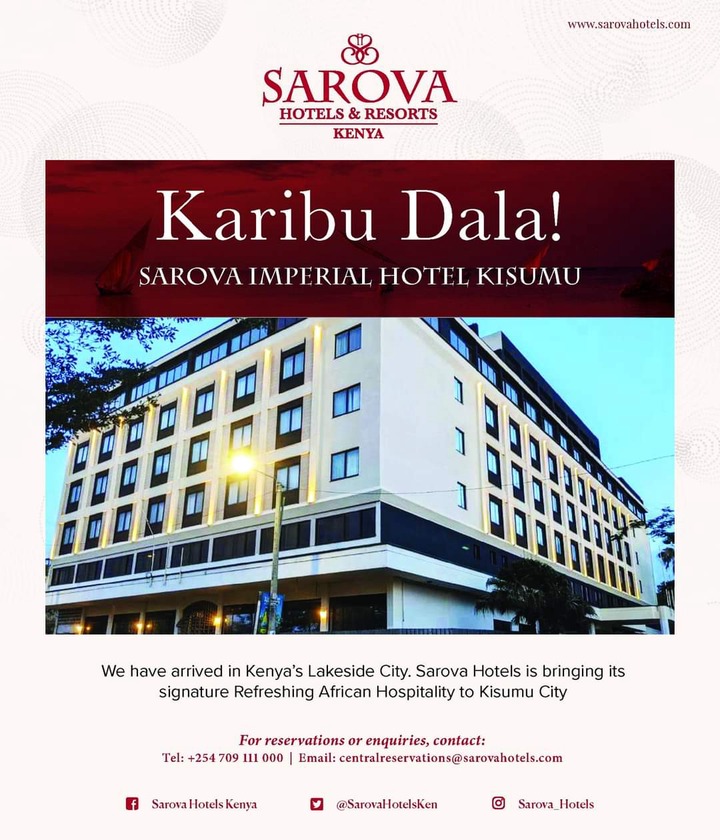 ADVERTISEMENT