Eric Owino, a community and political activist recently sent a message to former Senator and Secretary of State Hillary Clinton (D-NY). According to Owino, "I'm a Kenyan, from Africa. I'm a Democratic Party fan and I supported Hillary Clinton in 2016 and President Joe Biden in 2020, I started dreaming of meeting Madam Secretary of State Hillary before she was nominated as Presidential candidate by the Democratic party. I admire her qualities of leadership, she's a fighter for women's and children's rights, it is now 20 years of dreaming but I won't give up, even if it will take me 50 years to meet her, I will live to dream. I hope this site will assist me to fulfill my great dream…." This comes as Hillary Clinton has been pushing the Biden administration to do more to help New York City manage its migrant crisis.
Clinton is "doing what she can to persuade the administration" to help the city manage the influx of 100,000 migrants, including taking steps to allow for work authorizations, an official familiar with the matter said.
A spokesperson for Clinton confirmed her involvement as an advocate for NYC. Clinton is a former U.S. senator for New York and worked as Secretary of State in the Obama Administration when Biden was Vice President.
New York officials have said some in the Biden Administration believe New York's "right to shelter law" serves as a magnet for migrants to travel to the city, and they want the city to reform that policy before offering additional assistance. But a spokesman for the Biden White House denied that saying, "any assertion that the Administration will not help the city or state of New York until the right to shelter law is repealed or modified is patently inaccurate."
He wrote a letter stating, "Dear Senator Clinton, I hope this letter finds you!
Thank you for being a strong and brave lady. I think you are aware that you are well-known to millions of people around the globe. We who love you deeply, are so proud of you and respect you so much. Asante Sana!
Senator Hillary Clinton, we miss your public appearances so much. We miss your speeches and your smile. You made great history on July 26th, 2016, for being nominated by a major political party for the presidency of the United States of America. Thank you for that!
We as your diehard fans from Kenya, felt pain after your loss in the 2016 elections but your character has not changed, and you still have your dignity and the world's respect. Thank you for your great qualities of womanhood. Thank you for who you are. Thank you for all the values your mother, Dorothy Howell Rodham, and your father Hugh E. Rodham taught you and you shared with us in your books and interviews.
We will not have a more qualified, experienced and talented leader like you. Senator Clinton, you were born to lead, this way or another. We will follow you in whatever you say.
Your wisdom, empathy, and strength make us trust you on an even deeper level.
I am looking forward to hearing from you soon.
May God Bless You and your family abundantly!
Yours faithfully, Eric Owino.
####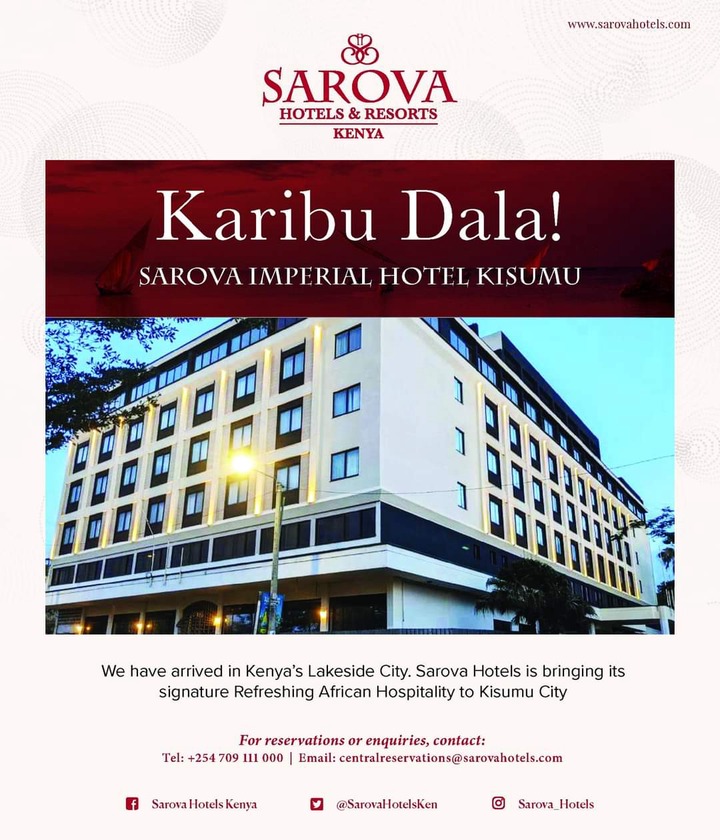 ADVERTISEMENT