Alego-Usonga Member of Parliament Samuel Onunga Atandi has committed to pay a weekly vigilante stipend to volunteers who would help chiefs curb rampant lawlessness in Hono village of North Alego.
The MP spoke on Monday as he joined residents of Hono village in North Alego Ward, Siaya County in condemning a spate of criminal acts that led to the death of three people last weekend.
The lawmaker said that locals play an important role in helping uniformed officers to ensure the safety of people and property.
The locals who were killed were Rashid Okare, 23, Youth Adala, 60, and Collins Muga, 25.
The victims were reportedly hacked by robbers who were escaping from a failed mission at twilight last Saturday.
The first two succumbed while undergoing treatment at the hospital while the latter was found dead next to Abura Dam on Sunday morning.
Atandi asked the four assistant chiefs in the area to each form a 10-member team of young people to help with community policing.
The MP committed to pay a weekly allowance to any person who will volunteer to help the assistant chiefs.
The team, he said, will patrol the villages every night through the guidance of the chief and his assistants.
"If a person is suspected and there is evidence then such kind of a person must be dealt with according to the law," Atandi said.
The meeting was attended by top Siaya County security officials led by County Police Boss Michael Muchiri.
The locals accused the police of doing nothing at a time when the security situation was deteriorating in the area.
As such, they demanded that the police bosses immediately transfer all the police officers from the nearby Kowet Police Station.
The Kowet Police Station-based officers, the locals said, are allegedly working in cahoots with suspects and indulging in too much alcohol.
"The work of the police is to solicit bribes from chang'aa traders instead of protecting us," claimed Pamela Atieno, a family member of one of the victims.
Atieno continued:
"In the past, we were asked to confidentially write names of suspected criminals and we did so but no one was arrested. That in turn posed a great danger to us who volunteered to give information. We will write names no more!"
Last Sunday, the residents claimed, a suspect was given a pistol by a police officer to scare the mob that had followed his arrest at Ndere Police Station.
"Last Sunday we were teargas-ed at Ndere because the police were defending the criminal. We want the police at Kowet to be transferred. They should be replaced by officers who go to church on Sunday (non-drunkards)," said Wycliffe Odhiambo.
Siaya Directorate of Criminal Investigations Officer Ole Kilua who also attended the meeting noted that two suspects are already in custody awaiting arraignment in court.
"Some suspects are still at large and we remain hot on their heels," he said.
The sleuth promised that the suspects would eventually be in police custody no matter where they may have escaped because they had a network that was capable of nabbing them.
Ole Kilua, however, cautioned the locals against resorting to mob injustice.
"We are going to bring culprits to book. Mob injustice is not right. When someone is arrested you again do not attack the (police) station because two offences do not make a right," he said.
On his part, Siaya County Police boss Michael Muchiri asked the youth who will be volunteering to work with the assistant chief to act with a high level of discipline and according to the dictates of the law.
"We will support all efforts towards ensuring security. However, we will only accept disciplined and law-abiding men to be part of the chief's team," Muchiri said.
Muchiri promised that investigations have commenced and disciplinary action will be taken against any police officer found to have colluded with criminals to terrorize civilians.
Siaya County government was represented at the meeting by County Secretary Joseph Ogutu Chief of Staff Cyrus Oguna and MCAs Obiero Otare (Siaya Township Ward) and Vincent Odawa (North Alego Ward) committed to waiving mortuary bills for the families of victims and taking care of some funeral expenses.
—The Star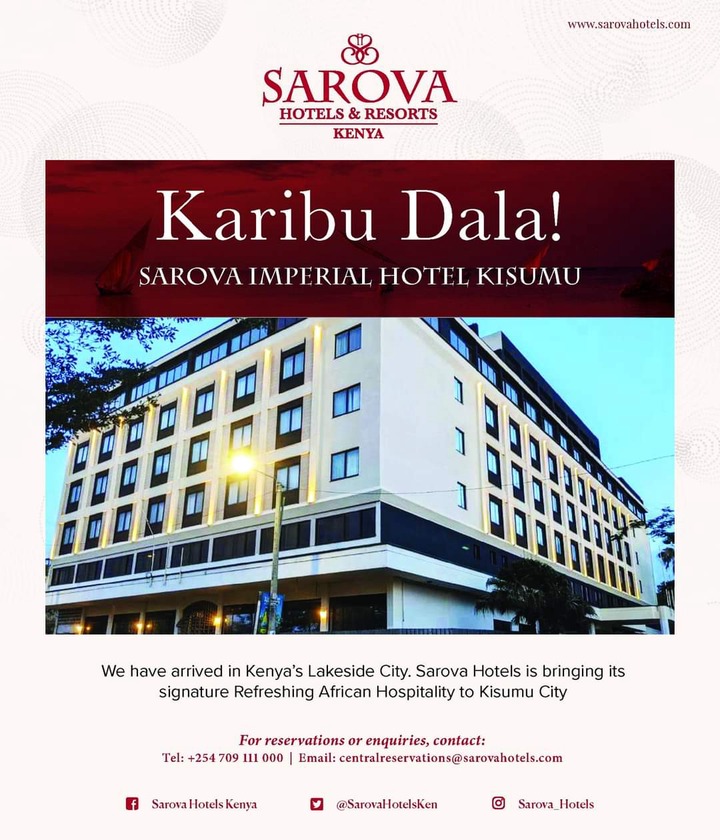 ADVERTISEMENT