It is only mid-morning and the sun is already blazing down on Lake Victoria's Wagusu Beach. Susan Akinyi sits on the ground, hunched over, busily sieving finely ground stones in search of gold.
The generators rumble in the background as the 30-year-old mother of three expertly shakes the sieve back and forth in the hope of finding a few crumbs of gold. For the past five years, this has been her only source of income.
"What I earn from this job is not enough to feed my children and provide all other household needs, let alone that for buying the stones, and therefore I need to have lots of debris in order to increase my chances of finding gold," she says.
Women await artisan miners to distribute and sell them stones from gold mines at Abimbi gold mines in Siaya County
Women await artisan miners to distribute and sell them stones from gold mines at Abimbi gold mines in Siaya County. Photo Credit: Dominic Kirui
To earn extra money, Akinyi sieves through not only her piles of ground rock but also those of others who buy the debris straight from the mines. Yet what she makes is never enough to feed her family. Susan says that she sometimes has to sleep with the miners in exchange for a spade of good quality stones.
"Gold-for-sex" is the 21st century version of Jaboya, the Luo word for "fish-for-sex", a type of survival sex that has been a long-standing practice in Sub-Saharan African fishing communities in which vulnerable women—mostly those who are widowed or have been deserted or are saddled with habitually drunk and violent husbands—-sleep with fishermen in exchange for fish.
"Jaboya has revolutionized with the times and is now moving from the Lake into the gold mines and is even more practiced here because the value of gold is higher than that of fish," Akinyi says.
Akinyi tried her hand at the fish business after her husband's death but, she says, she didn't make good money and so decided to come back to sifting gold.
"Usually, those who agree to the demands of the miners are given a spade of first class stones before it is sorted," Akinyi explains, adding that in addition to getting good stones she also sieves the stones after grinding so she can make extra money, usually Ksh50 per bucket ($0.50), roughly the cost of a loaf of bread.
Not surprisingly, Jaboya in both its old and new versions has led to an explosion of HIV/AIDS within Siaya County where Wagusu Beach is located. It is now the second most affected county in Kenya, with 24.3% of the population infected with the disease—more than four times higher than the national average—according to a recent report by Kenya's National AIDS Control Council (NACC).
At 26.4%, the HIV rate is four percent higher among women than among men, a stark reminder of women's greater vulnerability to infection.
Jackson Omondi awaits to pull out stones from a gold mine at Nyang'oma, Siaya County in Kenya
Jackson Omondi awaits to pull out stones from a gold mine at Nyang'oma, Siaya County in Kenya. Photo Credit: Dominic Kirui
"I am aware of the dangers of what I do, and if I had another option maybe I would stop. But my children will die if I just sit back. There isn't much to do for a living here on the shores, only fish and gold," Akinyi says between sobs.
Benard Okoth, clinical officer at a local health center, confirms that more cases of HIV infection are reported at the health center every day. He is concerned that if no action is taken HIV will sweep away the lakeside fishing community.
"A lot of sensitization needs to be done even before the community is supplied with condoms. Most of the people here do not use protection because of their strong belief in what they call chiraa, an article of faith among the Luo people that tragedies such as HIV/AIDS only happen to those who have done something wrong, as their punishment, in a way," says Okoth.
In the nearby village of Nyang'oma it is shift change time and 20-year-old Jackson Omondi climbs out of the mine covered in dirt and sweat. An active miner for the past two and a half years, Omondi has been in mining to earn money since he left elementary school.
Jackson says he feels no guilt when he sleeps with women in exchange for gold. In fact, he feels compensated. "After all, they have no money to offer you for the gold and yet you have used a lot of energy down in the mine, which is also quite risky," he says.
He plans to get married soon but swears he would never marry a woman from the mines. Instead he will look for a "decent" girl to bear his children and be his wife and soulmate.
The question of whether he sometimes sleeps with older women makes him visibly uncomfortable. "These are the ones in business. It is rare to find a woman my age or younger as they would probably still be in school," he says, looking at the ground.
Three kilometers south of Nyang'oma along a dirt road lies Abimbo, another mining village where traders meet to sell their gold at the local trading post. A single gram now goes for three thousand Kenyan Shillings, the equivalent of $30.
Annethe Otieno diligently operates the scales used to weigh the gold on offer. She says the gold-for-sex trade that goes on by the mines is way beyond whatever took place at the lake with fish.
"Due to the value of gold, many women, most of them young, have run to the gold mines in search of a reward and they sleep with every Tom, Dick and Harry in order to make this happen. It is amazing how they do not care for their lives anymore", she wonders sadly.
—Women Across Frontiers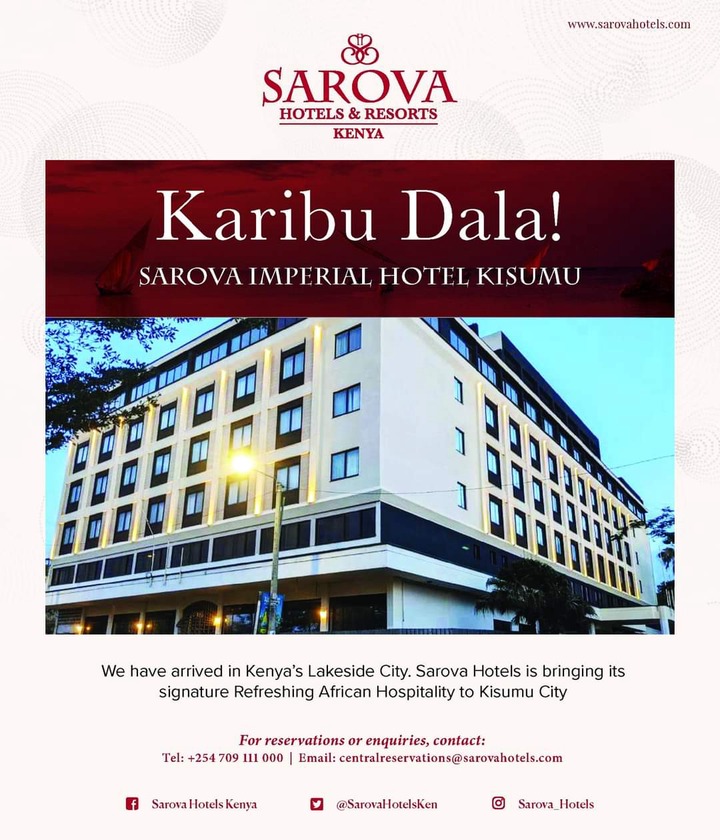 ADVERTISEMENT