Community Health Promoters (CHPs) drawn from the six sub-counties in Siaya County received a major boost on Monday to help them in the provision of primary healthcare at the grassroots level.
At a colourful ceremony presided over by Governor James Aggrey Bob Orengo, all the 2128 CHPs serving within 221 Community Health Units received kits containing assorted items critical to the implementation of their community health outreach programs.
The items came in a complete kit containing a bag, First Aid box, baby weighing scales, water bottle, pocket sharps container, digital BP machine, blood glucose monitor, flashlight, an adult weighing scale, reflector jacket, strapping, timer, measuring tape, thermometer, elastoplast, alcohol swab, lapping machine, tag holder, crape bandage, surgical blade, gloves, cord lamp, muac tape, triangular bandage, drug envelopes, scissors, plastic dressing, plastic tourniquet and gauze swab.
The event was graced by several dignitaries including Mama Ida Odinga.
Governor Orengo assured the CHPs of his administration's total commitment to support and fund their activities to achieve the global objective of the provision of primary healthcare services.
Currently, Siaya is among the first counties to integrate the Community Health Promoters into the county's health system as a backbone of primary healthcare and also the first county to pay monthly stipends to the CHPs to motivate them for their significant role in the provision of healthcare.
Siaya County stands out distinctly as among the few counties which have enrolled all the 2128 CHPs into NHIF (National Health Insurance Fund), with an annual budgetary allocation of KES 12.8 million.
Mama Ida Odinga who was the chief guest at the function said:
"Today we stand here to witness this noble gesture by the Orengo administration in recognising the CHPs as a crucial building block in strengthening primary healthcare. This is proof of a commitment to prioritise equipping and resourcing of health facilities and restructuring primary healthcare network to enable the county's health system to get interconnected and integrated in the delivery of quality client-centred health services."
Also present were Members of the Siaya County Assembly led by Speaker George Okode, County Executive Committee Members as well as Representatives from the National Government.
—Source Siaya Governor Press Service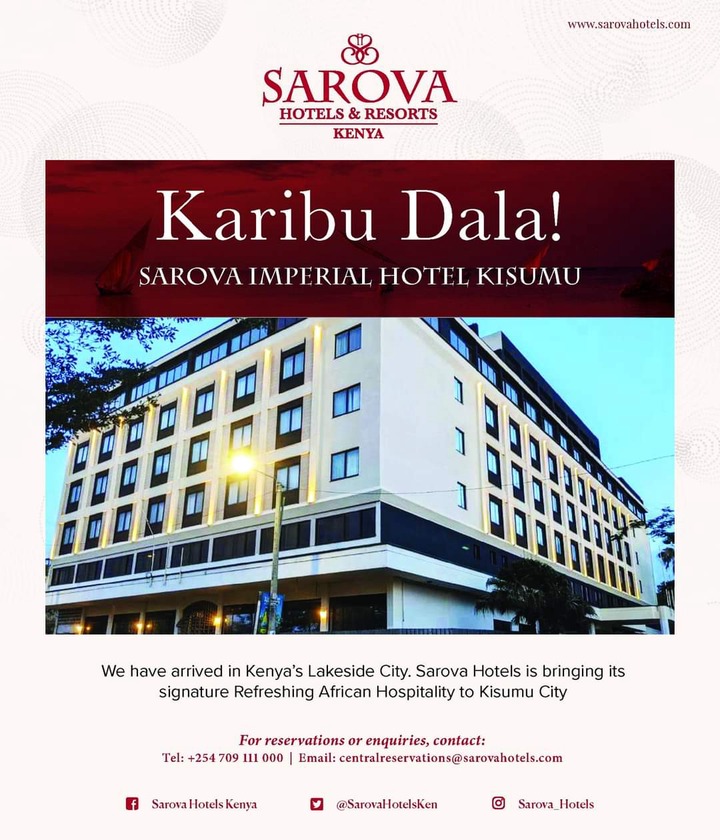 ADVERTISEMENT