What began as a disagreement between a few people at a Chang'aa den in the border town of Sondu, quickly turned into a blood-bath that left one person dead and 10 others injured.
Property of unknown value was also destroyed at a local bar that was attacked by over 30 youths armed with crude weapons in what has now taken on an ethnic dimension on the border between Kisumu and Kericho counties.
According to the management of St Joseph's Nyabondo Mission Hospital and Trauma Centre, nine people were admitted to the facility but one succumbed to his injuries.
Three people sustained arrow wounds, while three others were attacked and injured with machetes. Kevin Oyugi was hit with a blunt object and his colleagues were stabbed.
Mr Dawin Orina- the Upper Nyakach Division Assistant County Commissioner, told the Nation that at about 7pm on Saturday, they received information that some of the youths from Kericho and Kisumu sides had a disagreement at the chang'aa den at a place called Katuro on Kericho County side.
"The disagreement led to a physical fight in which two people, 27-year-old Fabisch Okoth and another known as Ochieng, received panga cuts," said Mr Orina.
Mr Okoth was taken to hospital while Ochieng was treated and discharged in Mogwa.
One, Mr Daniel Kipng'etich, was left fighting for his life at Sigowet Sub-County Hospital in Kericho after being stabbed during the fight at the Chang'aa cave.
At around 10.40pm, youths suspected to be from the Kericho side of the border reportedly unleashed a series of attacks on the Kisumu side, leaving a trail of destruction, deaths and injuries in what appeared to be a reprisal attack.
Mr George Otieno, a member of the six-man band known as Nyasuba that plays at the local pub, said the band had stopped entertaining the revellers and some of its members had already retired to the guest rooms behind the pub when all hell broke loose.
"I was resting in one of the rooms when I heard people screaming and crying for help. I quickly rushed out of the room only to be met by one of the attackers who shot me in the chest with an arrow," said Mr Otieno.
He fled through another exit in pain and was later rescued by locals who rushed him to hospital with the arrow lodged in his chest.
Mr Hassan Mokaya, 27, one of the band's keyboard players, who was also cut by a machete, said more than 30 people had attacked the pub.
"They took our mobile phones and money and destroyed them, saying they just wanted to see bloodshed," Mr Mokaya said.
His fellow keyboardist, Mr Onyango, who had gone outside to look for dinner, was not so lucky, dying on the roadside.
The numerous deep cuts on his arms were clear evidence of the struggle he endured while trying to block a sharp weapon used to slash him.
After the club, the assailants, who were on motorbikes, went on a rampage, slashing anyone they met on the roadside.
They also went to the nearby Kariobangi Estate, where they shot and slashed anyone they saw.
As the Nation team left Sondu, tension was still running high, especially from the Kisumu side youth, who felt the authorities were not doing enough to prevent the attacks.
Mr Robert Ouko, a resident of Sondu, accused the police of not doing much because innocent people were being slaughtered over minor disagreements between individuals.
"If one person has upset the other in a pub, why should groups of armed people come and kill innocent people? We need a permanent solution to these attacks, otherwise we will be forced to defend ourselves in the best way we know how," said Mr Ouko.
Mr Elisha Omondi, a taxi driver in Sondu, questioned what he called a worrying trend of attacks on market days.
"This is not the first time we have been attacked in the presence of the police. It has become a trend that the attacks happen every market day, which is Saturday. There is a lot of mistrust between us because you are being attacked by a person you know very well," said Mr Omondi.
The Deputy County Commissioner, Mr Orina, said the authorities were closely monitoring the situation as security teams from both Kisumu and Kericho counties continue to investigate the matter.
—Courtesy: NMG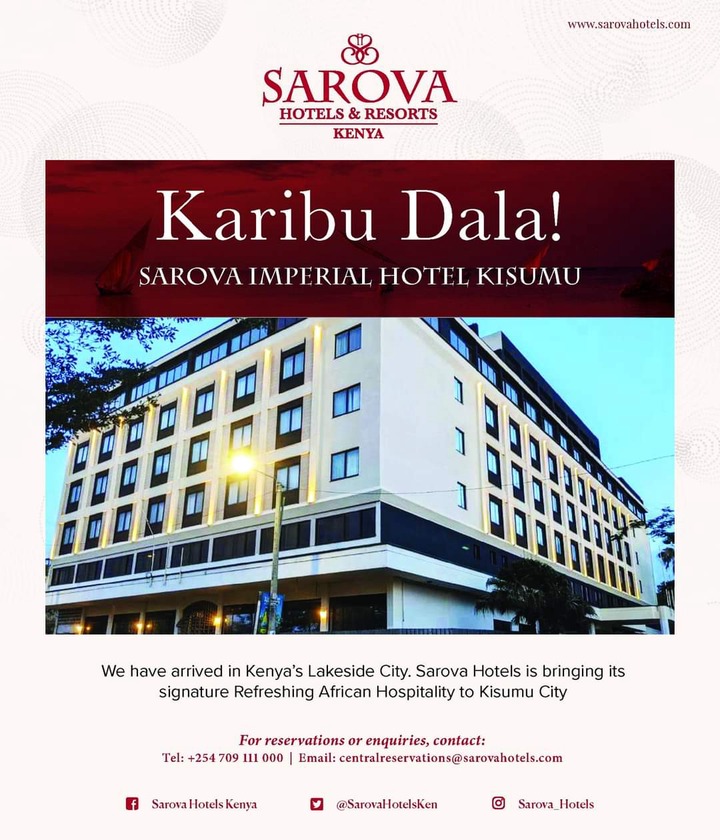 ADVERTISEMENT