Eregi Girls StuEregi Girls' High School, in Kakamega County, has been closed temporarily after the outbreak of a mysterious disease. The closure of the school comes after over 95 students were admitted to various hospitals after a mysterious illness that rendered them unable to walk manifested.
The closure of the school has however affected forms 1 to 3 only with form Four students remaining in school to prepare for the KCSE exams.
"The BOM, Ministry of Education officials, TSC representatives, and the school's sponsor agreed to allow Form 1, 2, and 3 students to break temporarily and are expected to report back next week once the situation has been carefully assessed and necessary measures put in place to prevent any recurrence of a similar situation," a statement from the school read in part.
The mysterious illness is said to have made the affected students unable to walk after developing weak joints.
Kakamega County Executive Committee Member (CECM) for Education, Science and Technology Dr Bonface Okoth alongside the CECM Health Services Dr Benard Wesonga and other key stakeholders of the school pitched a tent at the school on Tuesday.
The officers said the Government is committed to finding a solution to the health challenges facing the institution.
According to the County Executive, the incident, which resulted in over 95 students being hospitalized prompted an urgent meeting and thorough discussions among all the stakeholders.
This led to blood samples from the affected students being sent to the Kenya Medical Research Institute (Kemri) in Nairobi and Kisumu Counties for further analysis.
Dr Okoth underscored the County Government's unwavering commitment to ensuring the safety and well-being of all students in learning institutions and assured that efforts will be made to create a conducive learning environment where students can thrive academically, free from disruptions and harm.
The CECM further assured the County Government's dedication to collaborating with all stakeholders to address unexpected issues that may emerge in learning institutions across the County.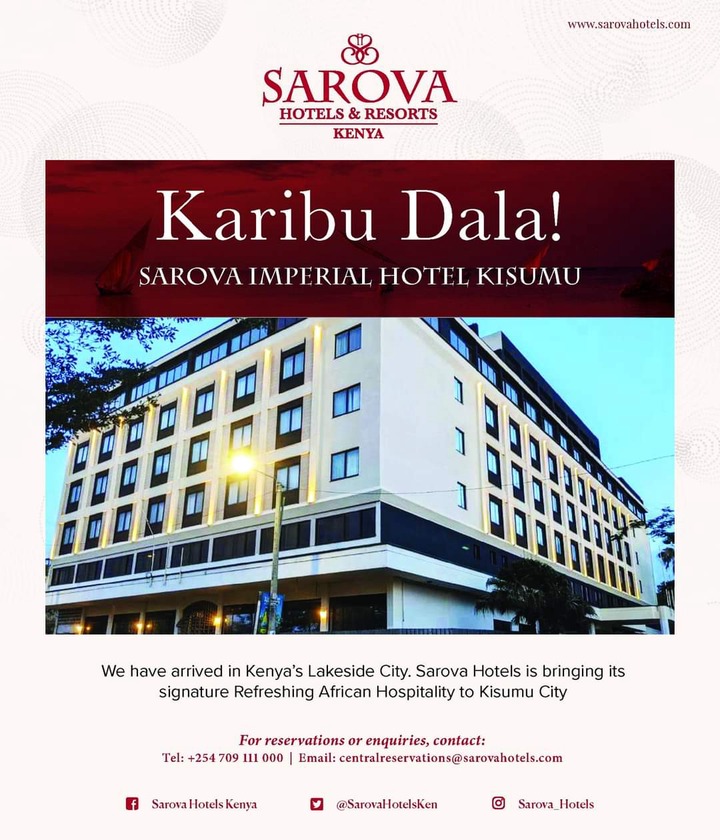 ADVERTISEMENT