The Portland demolitions have sent shockwaves across Kenya, sparking a fierce blame game, with fingers pointed squarely at President William Ruto. Yet, the devil lies in the details. To unravel the complex web of deceit, corruption, and collusion behind this long-standing land dispute, we must delve deep into the intricacies of the case.
The origin of this contentious issue stems from the court's decision, which declared EAPCC (East African Portland Cement Company) as the legitimate owner of what was referred to as 'squatters' land in Mavoko. The significance of this ruling cannot be understated, for it exposes a hidden truth that has been buried beneath layers of deceit.
Four key parcels of land are at the epicentre of this legal and political maelstrom. Each of these parcels has a complex narrative of supposed ownership, manipulation, and illegal occupation:
2. LR 10425 (4,271 acres): Located directly opposite Kitengela town, this parcel is now occupied by a group known as Settled Villagers, or Wamuchoki, as they are sometimes referred to.
3. LR 7815/1 (2,072 acres): Another group, known as Kitanda na Mbuzya, stakes a claim on this piece of land, holding what they assert to be valid titles.
4. LR 10424 (4,298 acres): Extending from the Kenya Meat Commission (KMC) to the railway line, this sprawling plot is purportedly owned by an illegal group called Aimi Ma Lukenya Society (AML).
Collectively, these disputed parcels span a massive 11,979 acres, an expanse with an estimated worth exceeding KES 70 billion, according to Portland's valuation.
The Cartels Behind the Scene:
The involvement of high-profile individuals in this land dispute is what adds a layer of intrigue to this already convoluted case.
The question remains: Who are the key players in this web of corruption and deceit?
1. Kalonzo Musyoka: The former Vice President faces allegations of using his influence to secure public land for himself and his company, Desiral Ltd. This company is suspected to be registered under his name and that of his wife. These suspicions surround various parcels, including LR No. 22278, IR 130409, and a 4,000-hectare parcel of land (LR No. 201185, IR No. 67338) belonging to EAPCC, which was allegedly subdivided and sold to unsuspecting Kenyans.
2. Mavoko MP, Patrick Makau: The MP is accused of a shocking land grab. He is alleged to have grabbed over 3,000 land parcels belonging to EAPCC, including LR No. 7815/1, 10424, 10425, 8784/4, and 8786. To make matters worse, he imported squatters to the land and subsequently grabbed, sub-divided, and sold it to unsuspecting buyers. What sets this case apart is that he had over 200 young men guarding the land, which he presented as protecting it from 'land grabbers.'
3. Swazuri: As the former Chairman of the Lands Commission, Swazuri is implicated in using his position to mishandle the case. He is accused of issuing contradictory land documents that weakened EAPCC's ownership claim. Furthermore, he recognized the land in question as belonging to Portland, compensating them with Sh610 million for about 102 acres acquired for the construction of a section of the SGR railway line. This has raised concerns about whose interests he truly served during his tenure.
Others mentioned: Wavinya Ndeti Machakos County Governor.
The alleged cartels claim to have entered into land sale agreements with EAPCC but forget Kenyans are not stupid and know any government property is not meant for sale in secrecy. There are well-established, transparent processes in place for such transactions. The involvement of these individuals raises serious questions about the legality and legitimacy of these deals.
-Source Twitter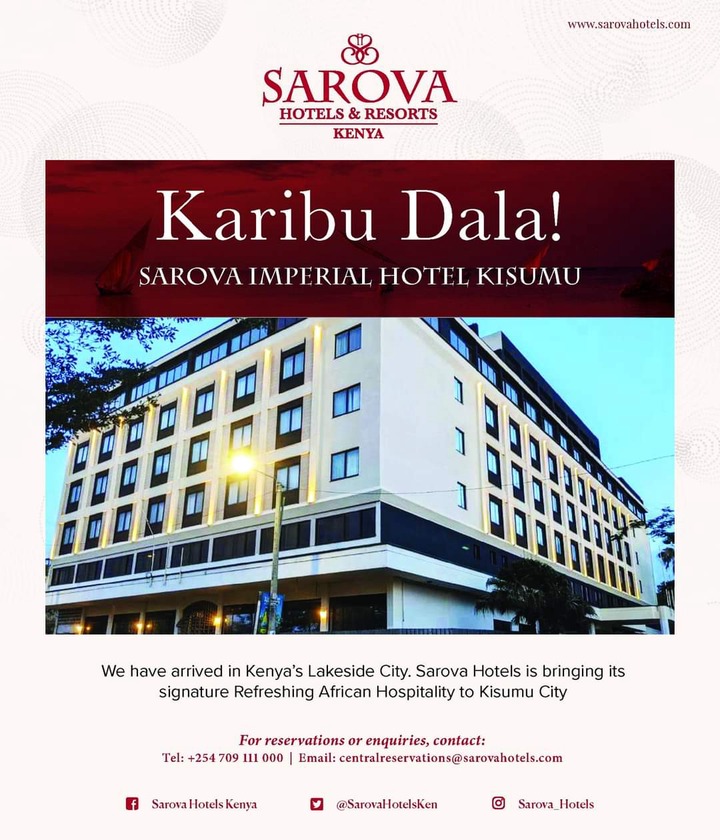 ADVERTISEMENT