Siaya Governor James Aggrey Bob Orengo who is on a three-day visit of Qatar today met the Siaya Diaspora Community.
His office said the meeting with the the Siaya Diaspora Community was aimed at fortifying the connection between the county and the Kenyan diaspora residing in Qatar. The Kenyan delegation was led by Eng. Jared Ajwang'a of Qatar Airways, Chairman of the host committee, and Mr. Omar Farah Juma, Chairperson of the Kenya Qatar Diaspora Association.
During the trip, Governor Orengo had the opportunity to share valuable insights into the investment potential in Siaya County.
The Governor also underscored the untapped tourism potential in Siaya, emphasizing the development of lakefront hospitality facilities as a promising avenue for investment.
Governor Orengo used this occasion to appraise the Diaspora Community of the progress Siaya County has made during his one year in office. He highlighted achievements in various sectors, including Agriculture, Water access, Health, Education, Urban Development, and Enterprise Development.
The Governor also expressed his strong commitment to enhancing the partnership with the Diaspora Community. He detailed plans for a portal dedicated to Diaspora services, the establishment of a Diaspora desk at the Governor's office, and the organization of quarterly webinars on investment opportunities to keep the diaspora well-informed.
In return, the Governor called upon the Diaspora Community to become ambassadors for Siaya, promoting the county for tourism and investment opportunities. He encouraged them to engage in social causes, such as education, healthcare, poverty eradication, and environmental conservation, while actively contributing to the county's development planning and agenda setting.
In a separate engagement, Governor Orengo met with the Distinguished Students for Educational Consultation (DSEC), a Qatar-based agency already operating in Kenya, specializing in facilitating students' placements at universities abroad.
The Governor welcomed the interest of DSEC in collaborating with the County Government of Siaya to support students in their quest for quality education and career advancement opportunities overseas.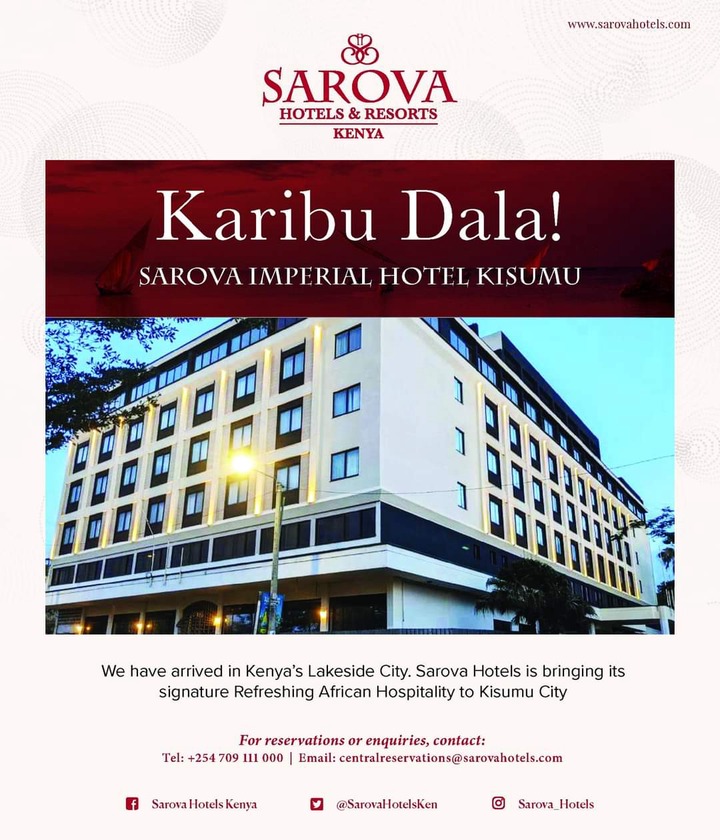 ADVERTISEMENT