Perched on the peaks of Riat Hills, Kanyakwar offers breathtaking vistas of Lake Victoria, locally known as Nam Lolwe, and the third-largest city in Kenya, Kisumu, which gracefully embraces the lake from all directions. Lake Victoria, a renowned hub for fishing, has the potential to become a vital transport center, thanks to visionary plans by the Kisumu County government aimed at redefining the city's future with an intentional design.
Kisumu City Manager, Abala Wanga, recently unveiled a forward-looking 50-year strategy to elevate this lakeside city, already earning accolades for its cleanliness, to global standards. "We are looking at Kisumu through a prism of 50 years to come, and that is why we have created seven new growth zones to expand the city and are turning the city to face the lake," explained Wanga.
As part of Governor Anyang' Nyong'o's administration plan, the city will make use of its waterfront to enhance water transport and boost the blue economy. "We will have a marina, which is like a bus stop where all boats park," Wanga stated, highlighting the potential to open up the entire Lake Basin region for development.
Another integral aspect of the transformation plan is the establishment of an industrial park that will serve as the primary trade hub and the construction of ample markets to meet the needs of the city's residents. "A city without an industrial area is not a city because that is the bottom line of trade and manufacturing," emphasized Wanga, underscoring the importance of the industrial sector. Kisumu envisions setting up 15 markets to facilitate trade and business activities.
However, the city's transformation will necessitate the phasing out of tuk-tuks, which, according to the City Manager, congest the city and disrupt the transport system. In a move to address this issue, the county government directed tuk-tuk operators to transport only luggage, a decision that faced opposition from the operators. Wanga justified this by noting that congestion hampers a city's growth due to prolonged hours spent in traffic, emphasizing the need for an efficient public transportation system.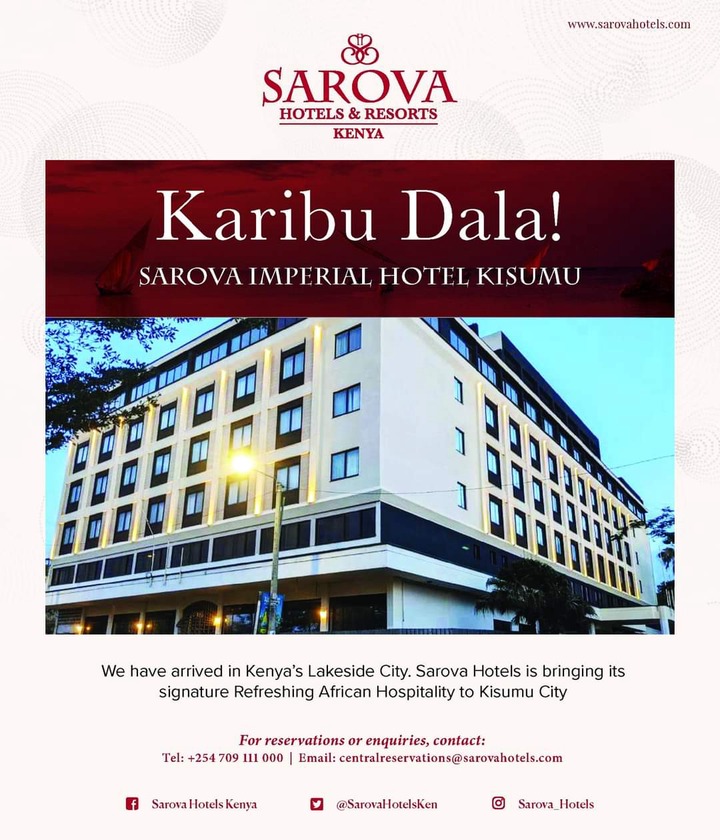 ADVERTISEMENT