Residents of Lambwe East Location in Homa Bay county have decried attacks on their domestic animals by stray hyenas.
They said the hyenas have so far killed eight donkeys, four goats and three sheep in the area.
The residents said they have been having sleepless nights for the past four days following the invasion by wild animals.
He said the hyenas are believed to come from Ruri and Kibanga hills which are within the location.
Ouma said the attacks by wild animals mostly occur at night when people are asleep.
"One of the farmers registered their complaints that their donkeys have been killed by hyenas. The wild animals operate in a group of four," he said.
Ouma who spoke to journalists yesterday said they are liaising with the Kenya Wildlife Service to restrain the animals.
Victor Ariyo said he will take the law into his own hands and kill the hyenas if a lasting solution is not found.
He said the hyenas have made them live in fear adding that some start roaming as early as 7pm when they are returning from their daily activities.
"They come, attack and kill animals at night. The matter should be addressed faster to avoid further loss," Ariyo said.
He said the hyenas attacked and killed sheep and goats in two homes on Friday night.
"We are concerned about the attacks because we depend on the livestock for our economic well-being.
Let the Kenya Wildlife Service officers restrain the animals for the sake of our development," he added.
County KWS warden Zipora Mideva said they are waiting for official reports on the attacks by the hyenas from the local administrators, before they start investigations.
"We have heard the information through the media but I have liaised with local chief to address the matter," she said.
Mideva said KWS will set traps in affected villages to capture the wild animals and take them back to Ruma National Park.
She said the traps will capture the animals before they are relocated to other places.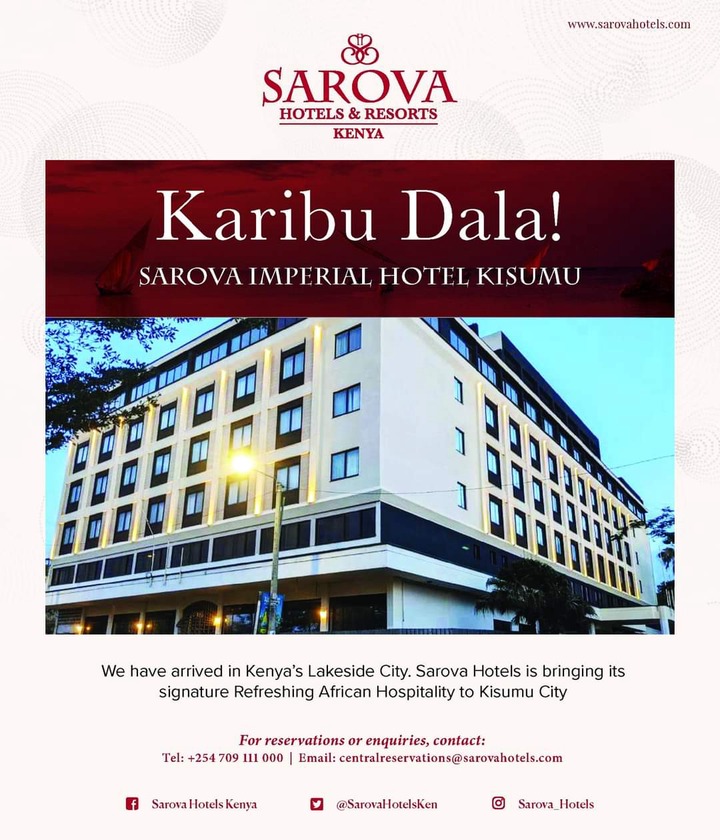 ADVERTISEMENT