With Ben Agina
Siaya County will tomorrow pay homage to KER of the Luo Council of Elders, Jaduong' Odungi Randa as he commences his tour programme of the Luo Nyanza Counties.
This will be his first visit to the County since he was elected as Ker about three months ago.
Ker will be received by Governor James Orengo and the Ogaye of the Luo Council of Elders, Jaduong' Ayaga, the Elders from Siaya County drawn from all the six constituencies and a host of political and religious leaders .
The purpose of Ker's tour is to cultivate and foster a conducive and peaceful environment, pivotal for social, cultural and economic growth. Ker will also appraise leaders and Siaya community on the Council's role in safeguarding the Luo culture and traditions and its significance in deepening social, cultural and economic development.
During his inaugural visit, Ker is expected to hold meetings with the mosaic mix of leaders drawn from political, religious, and cultural sectors as well as youth and women leaders.
His coming to Siaya reinforces the strategic importance of Siaya County as the historical entry point of Luo Community as they arrived in Kenya, which places the County's Got Ramogi Hills and Got Ramogi Shrine as cultural heritage vintages of Luo Community.
Ker will also hold discussions with the Governor and local leaders on the preparations for _Piny Luo Festival_, an apex Luo cultural event, which the Siaya County will be hosting next Year in April after Homa Bay County hosted the inaugural event. Ker will use the meeting to underscore the importance of this cultural event as an ingredient in celebrating and preservation as well as bequething the young generation the _LUO kitgi gi timbegi_(Luo culture and traditions).
Siaya County, themed _the Land of Heroes_, has played a significant role in transforming the political structure and governance of Kenya including expanding its democratic space.
Siaya is home to Kenya's first Vice President and former Luo Ker Jaramogi Oginga Odinga, Kenya's Second Prime Minister the Rt. Hon. Raila Odinga, The Late Ramogi Achieng' Oneko, one of the Kapenguria six heroes, Mama Grace Ogot, HE. Governor James Orengo, one of the second liberation heroes among other political big wigs.
Siaya has also produced scholars in Professor Bethwel Ogot and Kenya's first black advocate in Argwings Kodhek as well as Economist Barrack Obama Senior, father to the 43rd US President Barrack Obama, among other scholarly greats.
The County has established very rich legacies that must be harnessed in leap frogging the development of the county.
In the era of devolution, cited as the biggest dividend of the 2010 Constitution, Siaya County has attained several milestones in various sectors, namely: Nurturing Care and Early Years of Learning (EYE), Health especially in building a strong community health structure that provides a good foundation of roll out of Primary Health Care, rural roads access, water supply among others. Governor James Orengo through his Nyalore Manifesto's 9-Point Agenda, has intensified the Counties focus to industrial and economic transformation through Agriculture as the driver of that growth. Recently, the County Government of Siaya with co-funding from the National Government on a 50-50 basis, commissioned the construction 500m County Aggregation and Industrial Park in Got Akara, Alego Usonga, another historic place in the migration and settlement of Alego people.
These development gains will need to be consolidated by propagating and fostering a conducive political environment.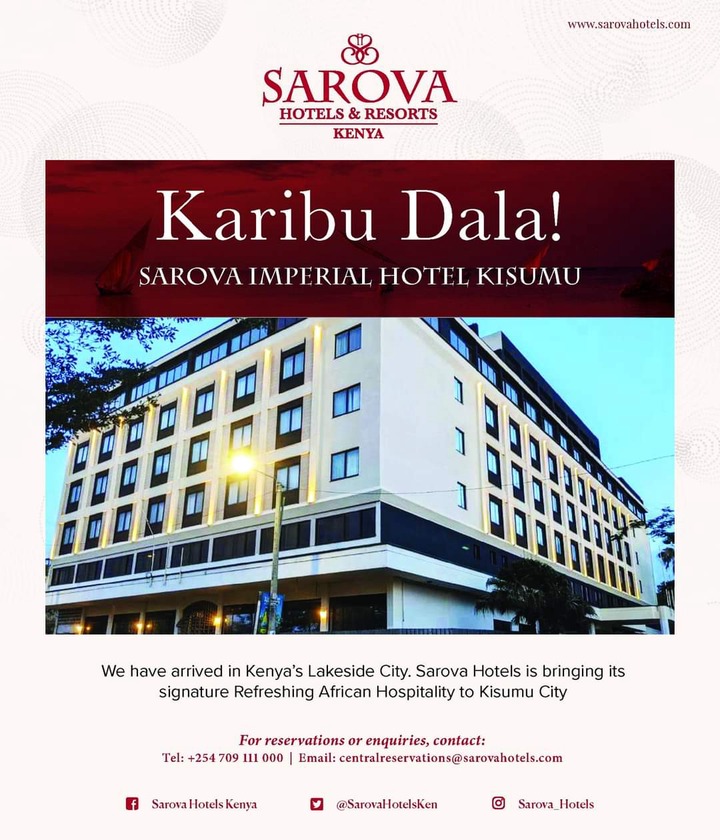 ADVERTISEMENT