With Eric Omwombo
Siaya is working on an ambitious wish list with big socio-economic projects that will form part of negotiations while meeting investors attending Nyanza Investment and Development Conference in March next year.
The idea was mooted at a meeting that was chaired by Siaya County Secretary Mr. Joseph Onyango Ogutu.
Leaders from Siaya County will be meeting investors, donors and experts in various fields of development in Kisumu next year (March) and Mr. Ogutu rolled out the modalities of the venture that is expected to turn around the high poverty levels that have engulfed the region.
"We as Siaya leaders are serious about selling Siaya with a view of attracting investments and we are going to package areas of developments in the next two weeks and share with organizers of Nyanza investment conference ahead of the planned meeting in March," said Ogutu.
The investment conference is timely as it's expected to raise hopes of Siaya residents that have been pushing for creation of cottage industries that would revive Siaya's ailing economy.
"We have agriculture as an anchor of the region's economy so some of the key projects that would be prioritized focus on blue economy and other vibrant cash crops such as cotton industry that would uplift the living standards of our people", said Mr. Ogutu.
He challenged Siaya residents to brace themselves for economic change in the region, adding that the locals must be ready to exploit their farms to feed the proposed economic ventures.
He called for the formation and strengthening of cooperative societies which he said were the best vehicles to boost agricultural production instead of dependence on women and youth groups.
So far, The County Government of Siaya has spent more than KES 60 million towards supporting rice mill at Siriwo in Usonga.
Governor Orengo has on several occasions pleaded with Siaya residents especially those in the diaspora to consider investing in Siaya.
Orengo pointed out that devolved resources are often inadequate and therefor to undertake the required development in Siaya partnership is key.
The Coordinator of Nyanza Investment and Development Conference Japh Olende expressed concerns that the resources in Siaya and the broader Nyanza region if exploited can turn around the regions economy.
"We now have industrial parks being established in Counties and they should be fed with raw materials that are agriculture related. It's now upon Siaya farmers to embrace the initiatives and ensure adequate materials flow into the parks
"Siaya may succeed in winning hearts of investors and the bulky job rests with locals so Siaya government and farmers must work closely to ensure supply of materials demanded by the companies are sufficient."
Olende said local farmers particularly in Nyanza should think twice and invest more in cash crops that would sustain companies in the industrial parks.
He maintained that the Nyanza region had great potential to produce horticultural crops, process rice and fish, cotton spinning and production of fresh produce like French beans.
"It is unfortunate that the people here are comfortably sleeping on a goldmine which could be utilized to uplift their economic status", said the chairman.
Trade Executive Grace Agola noted that the government has approved establishment of industrial parks as a special economic zone in the country to create opportunities for investors in the country and urged the locals to take advantage and provide raw materials for the investors.
She urged locals to curb the massive capital flight by utilizing Rivers Yala and Nzoia for irrigation to increase production of all year round crops.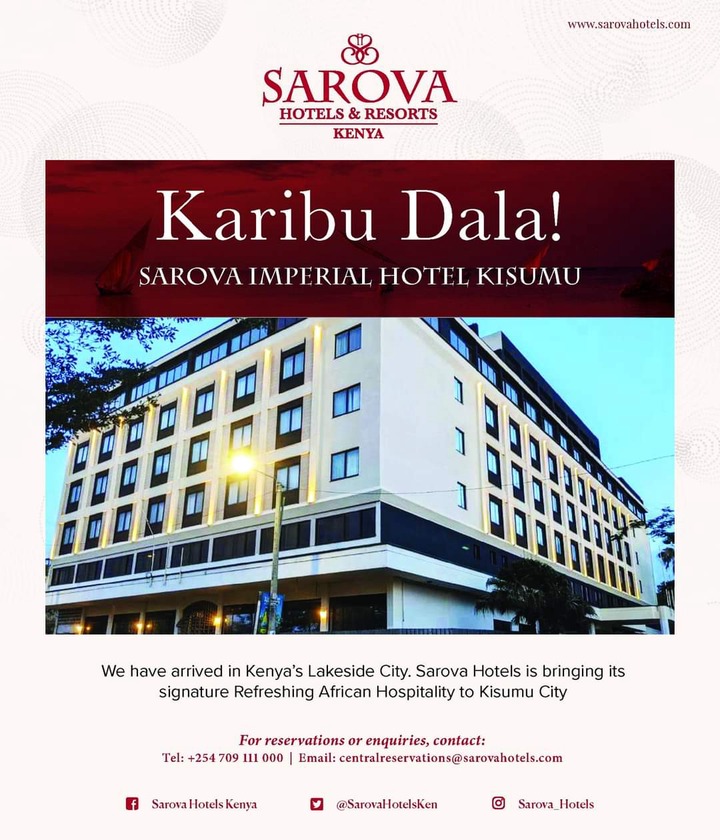 ADVERTISEMENT