With Eric Omwombo
SALARIES and Remuneration Commission (SRC) wants the Counties to embrace performance Contracting Management to help measure labour productivity so as to strengthen gaps or weaknesses in the system of governance that has contributed to Kenya being ranked 22 in Africa.
According to the Commissions Chairlady Lyn Mengich, various ministries are doing little on performance Contracting management thus allowing employees to withdraw salaries monthly yet they contribute to low output.
Kenya is not ranking very well in terms of labour productivity globally and in Africa yet we pride ourselves of having some of the best talents. If we have best talents why are we number 22 in Africa in labour productivity," she asked rhetorically.
The answer which she provided was that one of the challenges we face is that we do not measure productivity of labour at all. However, through the Ministry of Public Service the law is embedded requiring productivity through the current Performance Contracting (PC).
The Competitiveness and Productivity Sector at the Ministry of Labour is ready to help any institution that wishes to measure productivity adding that already 30 institutions have sought its services.
She at the same time revealed that failure by Counties to boost morale of its staffs through the many incentives in the PC guidelines has seen institutions recording low productivity.
She singled out revenue unit that should be awarded incentives going by the set targets .
"The revenue collectors especially those going after PSV vehicles should be motivated for them to live upto the expectations of the set targets," said Mengich.
If we incentify our employees correctly especially those at the revenue sector we stand a chance of meeting the set revenue targets. After all they often question why do they sacrifice time to fight for the County to realise its revenue targets when they are not being recognized and incentified.
They were speaking at Siaya Governor James Orengo's boardroom.
Mengich futher warned governors against signing any CBA with Nurses/Doctors without consulting them as that would be illegal.
"Do not engage in any illegality of negotiating with Nurses to sign MOUs in fact the Council of Governors should have a committee that would liaise with them so as to have a standard CBA for nurses to tame County CBA's," said Mengich.
Siaya has not signed any CBA with Siaya Nurses though they have been wading through such pressures.
Mengich further endorsed the idea from governor Orengo to create a structure that will handle political affairs as long as its justifiable.
"Governors are not deprived from creating certain positions to handle ideal issues especially those that touches children, women but they must justify as to why they think the position is important," juxtaposed Mengich.
Orengo had earlier sought advise from SRC to be allowed to create positions including that of Women Coordinator to help address women and children issues in the County.
On the Municipality Schemes of Service, the Commission said they have grasped its requirements and would act upon it.
Orengo further called on the SRC to re-think on the wagebill and ceiling issue saying that those are the factors that are hindering them from recruiting staff especially those that should handle newly established dispensaries.
Orengo revealed that its so unfortunate that a Referral Hospital that ought to have 5 doctors operate with 2 while dispensaries have only one nurse such that if she or he falls sick then services cames to a halt.
"We have reached a point of saying no more establishment of other dispensaries before equipping and deploying staff to operate existing ones. Similar handicaps have fuelled discussions in the Council of Governor's meetings that we are unable to absorb health staff on the wagebill. With the help of County assembly of Siaya, we had asked for increase of the health staffs establishment to sort out these shortages," said Governor Orengo.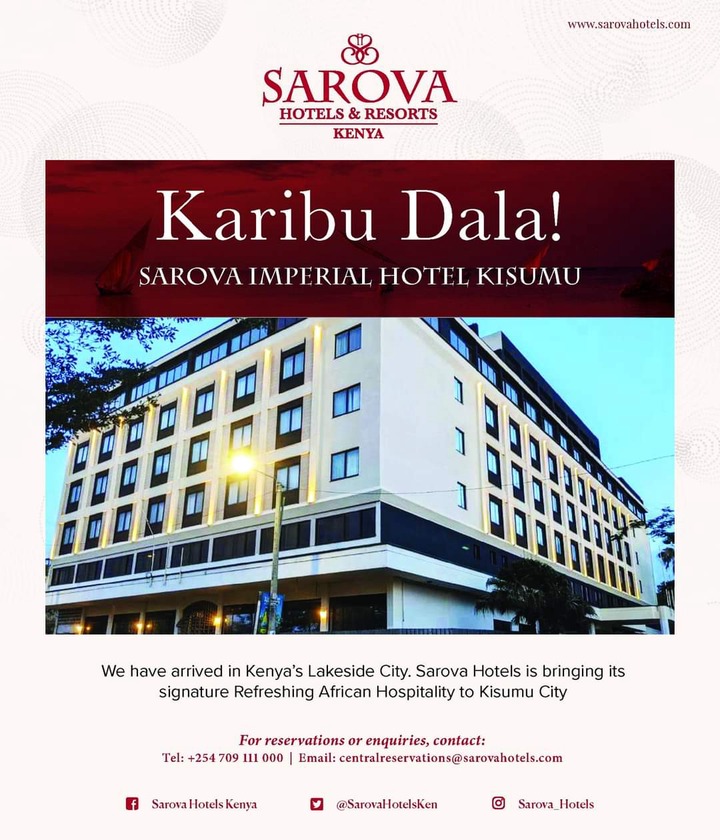 ADVERTISEMENT