Social media influencer Scophine Aoko Otieno also known as Maverick Aoko has learnt the hard way that the only politician to be trusted is a dead one.
One controversial Uasin Gishu Governor once said Politics should not be put in the heart but instead be placed in the lungs. For Aoko the painful lesson is that even the lungs are too good to be wasted with Politics.
After months of parading her intimate life on Twitter to earn the confidence of State House operatives Aoko now confesses that even the ones who promised to take care of her have shunned her.
Politics is a game of self-actualisation and those who engage in it be they male or female must be philanderers and people of loose morals. It is not our habit to say this, but we cannot avoid the hindsight glee that comes with the comments: I told you so.
The following is the full scope of Aoko's latest tweet:
"Mimi na SIASA, Kaput!
And this is my conclusive tweet over the matter. Sitawai ongelea tena
It will also be my Hail Mary tweet in a while b'coz hata I'm leaving X and Nairobi for a stretch. Nikirudi, tuongee mambo mengine
Ile Degree ya Political science nimekwama nayo pale UoN, I'll just clear it for Faqs sake b'coz already niko 4th yr.
After that, afadhali nifanye climate change. Or animal husbandry. And focus on being the next Grace Ogot or Chimamanda of Kenya.
Hizi writing nous I've been wasting on the politburo when Luo needs the next Margaret Ogolla and I'm here! Incredulous!
Kama Bishop Wanjiru wailed like a teething bambino when UDA crowned Sakaja over her, Sossion huyu mmoja alilia kama mwanamke, pale Karen. Nina Intel yao noma, it's only that I've chosen the path of armistice (truce)
And those are people who already have money, they just wanted positions for relevance and power
Some of us who were jobless and tukadanganywa kama ping pong, why wouldn't it affect our mental health?
If they hadn't pledged, you'd understand. Mtu ako SH giving you spurious promises… Ati I was tasked to take care of you. Then later tells you, si ni ule mtu wenyu pale interior ameleta mchezo. Kwanza ukiskia, "Mtu wenyu", it hurts 50 times more
These Kaleoz! Ukiona mtu ni Governor ten years na bado anaibia maskini ile Finland saga, ujue they're people with glaciers for hearts
Greed kama ya shetani, sasa hizo gari mnaskia will be made in Kenya mnajua ni za nani? Hehehe. Wale Wakristo tulipigia kura. Hadi wako deals na kampuni za pombe kama Diageo. Kulia during church services iliisha 😂, their true hues abound now!
Hawa watauza hadi Kenya.
From 2032, don't allow these incompetent, tribal bigots anywhere near power. Next election wataiba tu bado so nikuvumilia 10 years
Nitarudi Siasa in earnest after they're out of State House. Kama sikufa sai, sitakufa anytime soon. 2032 itanipata, Inshallah
Till then, sitawai pigia mtu debe, save for Babu Owino. Huyo ni special case.
The rest, we will sign a contract first. Hata ukuwe Jesus of Nazareth
Politics is not for people who can actually engage their cerebral faculties. Very few people who have functioning heads make it in politics… Look at your Bunge, 87% either can't spell their names, or are malignant acolytes
Those outside the August halls are either incorrigible liars, conmen, rapacious, vapid or ignoble folks with zilch conscience. Perhaps, they're a reflection of us… 😊
See you when you see me"
Editor's note: Aoko's lesson in editorial room banter is called objectivity or the lack thereof – in other words all politicians be they in UDA Party or ODM Party are just that, politicians. Neophytes in journalism and social-political upstarts passionately ignore this or rarely comprehend it.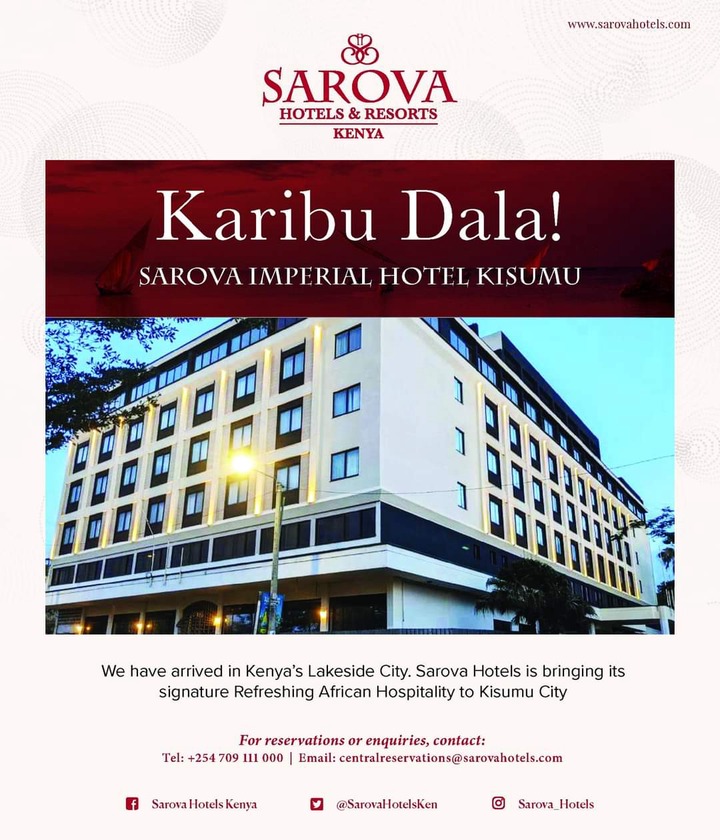 ADVERTISEMENT