Detectives from the Special Crimes Unit of DCI, yesterday swooped on Jonathan Okoth Opande at the Jomo Kenyatta International Airport.
Mr. Opande who was suspected of swindling two Thai nationals had just boarded a Kisumu-bound plane when the detectives struck.
Jonathan Okoth Opande unsuccessfully contested the Nyakach Constituency Parliamentary seat as an Independent in the 2022 General Election.
Detectives recovered fake gold bars and pellets in addition to a makeshift smelting machine in his office in the Lavington area along Loyangalani Drive in Nairobi.
An array of documentation was also recovered and is yet to be authenticated from the Ministry of Mining including licenses purporting to be from the Nairobi County business permits department.
Company seals were also retrieved. In one of the compartments Kenya Revenue Authority (KRA) export seals were recovered.
To make the scam real, according to detectives, the scammers used labelled dust coats branded Ministry of Mining.
In the backyard detached from the main house and where the high-level victims are never brought was a structure used as the smelting hub.
In the structure complete with gas cylinders and burners, the smelting happens where metals are smelted to take the form of golden bars and pellets.
Detectives impounded the paraphernalia used to melt metals, smelt mostly brass, that is then polished to deceive unsuspecting victims that it is gold.
In the far corner of the property was a store where metal boxes with export and import stickers were recovered.
Opande is suspected of having swindled Thai nationals, Kitvisit Songsri and Nutsaphol Songsri working with a company by the name of Thai Lion Gold Limited, KES 100 million in the purchase of fake gold.
He however denies saying that his company, Abisai Global Limited, is legit. He also claims to be politically targeted.
"I'm duly registered to trade in gold since 2021…even to this day, I have a license…I'm a buyer and exporter…I check and authenticate, if it is good I sell," he said.
Opande blamed his woes on a political witch-hunt.
"I'm being persecuted because of the stand I have taken on the Sondu clashes, nothing more than that," he claimed.
Detectives however differ with his assertions saying that investigations into the KES 100 million gold scam began in February this year, after the victims reported the matter to the Royal Thai Embassy in Nairobi.
Opande who will remain in custody for the weekend is expected to be arraigned on Monday for plea taking.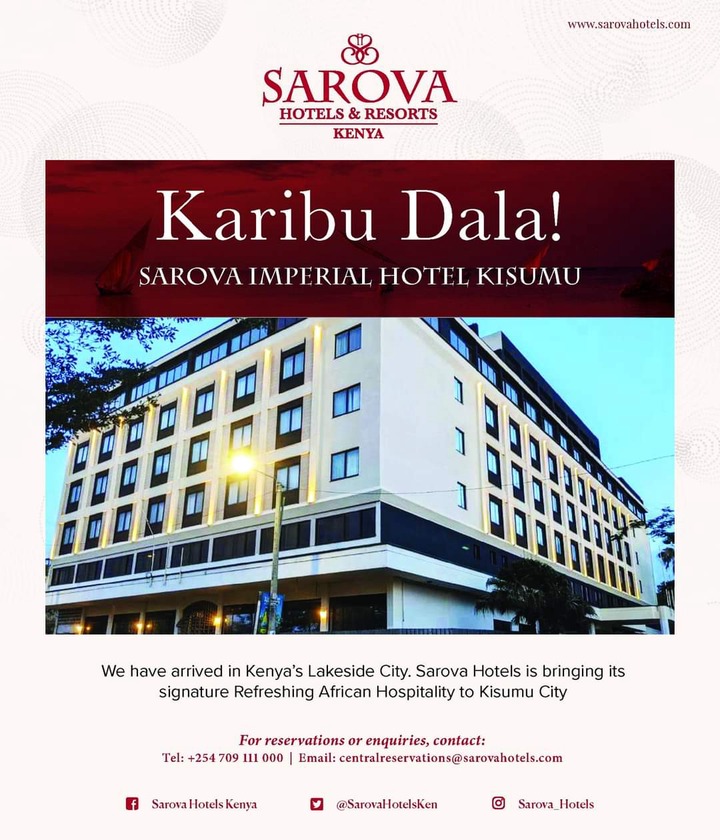 ADVERTISEMENT