Before he jetted out on a foreign trip, Siaya Governor James Aggrey Bob Orengo made an important announcement backing his Deputy Dr William Oduol about reversing the 66-year term on lease of Yala Swamp wetland to a private investor.
Orengo who was speaking at the Audrey Golf Resort Hotel in Siaya town during the launch of the county's fiscal and land use development plan, expressed concerns about the duration of the lease agreement while adding that the county government was sidelined during the striking of the deal.
Siding with his Deputy, Orengo now wants the State, via the National Lands Commission (NLC), to review and amend the terms of a lease agreement that allocated a considerable portion of the Yala swamp to Lake Agro Limited for a period of 66 years.
"If we own land on behalf of the people of Siaya, there is no way the national government can lease the land to a private investor without our participation. This needs to be corrected."
For the first time Orengo revealed that revenue amounting to KES 70 billion generated from the lease agreement has been collected by the national government and not Siaya County.
"The standard premium and the annual rent from the lease was paid to the national government; we did not get a coin. All of it, over KES 70 billion, went to the national government," said the Governor.
The Governor further emphasized that local communities were short-changed by the agreement since they were granted land within the swamp that lacked potential for any meaningful developments.
"The communities who are living in the Delta and the periphery were given a raw deal; they were given land inside the wetland which they cannot use because they don't have the tools of turning around the swamp," said Orengo.
"We want demarcations to be done so that the Usonga, Alego, Yimbo and Sakwa people have their interests clearly defined within the Yala Delta," said the Governor clearly echoing the sentiments of his Deputy Dr William Oduol.
Dr. Oduol had given the Governor an ultimatum to either initiate review of the 66-year term lease or face legal action.
Dr. Oduol not only accused Orengo of abdicating his role of protecting the interests of the people of Alego, Yimbo, Usonga and Sakwa who occupy the riparian areas but also colluding with Lake Agro to set up sugarcane farming activities without Environmental Impact Assessment (EIA) Approval from NEMA.
Dr. Oduol has vowed to pursue reparation of the Yala Swamp wetland to the community for sustainable use in farming, fishing and conservation.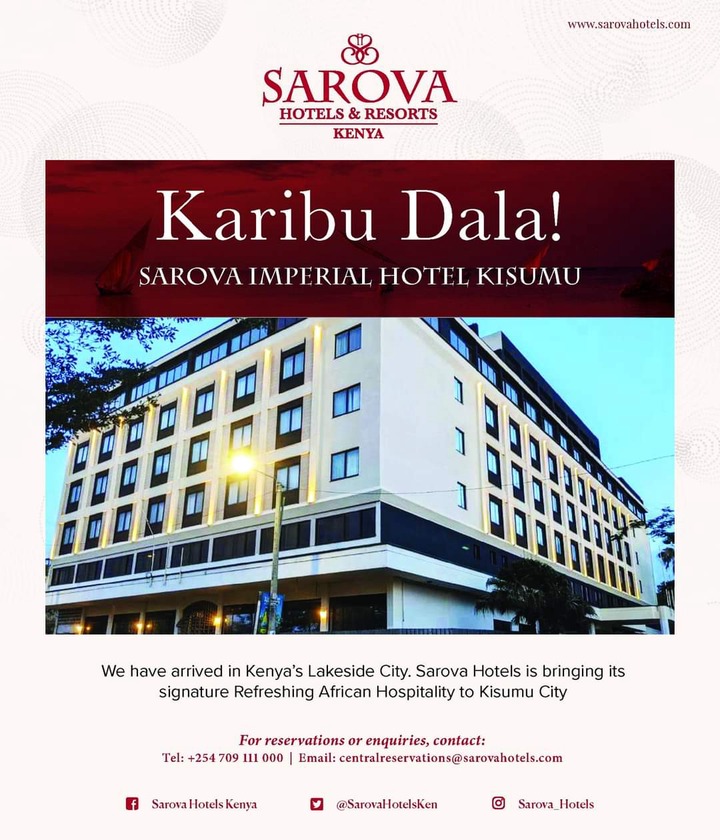 ADVERTISEMENT