By Oscar Omondi Onyango
Public opinion on Siaya is dismal, both within the county and outside. During my recent engagements
with Siaya residents I have heard many expressions of concern– about the path Siaya County finds itself
on. Most Siaya residents are worried about their future, as they believe the county is going in the wrong
direction. Asked, residents whether their lives had improved or worsened during the past one year of the
new administration. Three quarters of respondents said that their lives had not improved.
A review of newspaper headlines over the past one year reflects that, the word "crisis" in Siaya is now
commonly invoked in writing about the County Government of Siaya. Very soon we shall be talking of a
"failed county" since a broad range of commentators are red-flagging Siaya County's current trajectory.
From anti-corruption authority, to controller of budget as well as public opinion polling organizations.
Understanding how we got here, and where we might be going next, requires looking back at Siaya
history. The county just concluded elections in 2022, no policy change is expected. The Orange
Democratic Movement (ODM) continue governing, by itself – as it has done since 2007, despite the
dismal results it has produced. What I refer as "tyranny of status quo."
Our current malaise should therefore be considered against the backdrop of what this county is, and the
citizens who live in it. All the metrics show that we're in steep decline. The economy is shrinking and
unemployment is increasing, infrastructure e.g. roads are failing, and we are now in a state of insecurity
posed by unemployed youths, as well as criminality that include institutional corruption facilitated by the
ruling political class. Not to mention the state of healthcare and education, where the county spends
billions of shillings without improving outcomes.
The lack of investment by the private and the public sector has started to affect the infrastructure that
forms the backbone of the country's economic activity. While dramatic deterioration being recorded by
the business community. Too many vacant shops, and residential houses, empty hotels as well as stalled
construction sites is a clear indication of lack of business for investors in Siaya.
Over time the Counties capabilities decline, and a culture of no accountability and tolerance for
underperformance takes hold. Few projects, lunched such as Sports Stadium construction, get bogged
down in corruption, cost overruns and price inflation. A single political party state county assembly
without a minority or opposition not capable of oversighting the executive bogged with corruption.
Public services delivery deteriorate significantly as a result and economic growth slows down, turning
into stagnation or even contraction, as unemployment creeps up. Hence any visitor who arrives in Siaya
do not believe its status. The state of our County has increasingly become inimical to its development, as
it gets in the way of economic growth and improvements in people's living conditions.
Although the County might be trying to expand its influence by passing laws and regulations, such as
bringing more people to the tax bracket, its declining capabilities mean it is unable to implement its plans.
For instance, intention to charge more for food eaten by patients admitted in public hospitals and raising
morgue fee. It gets to a level where many citizens are increasingly ignoring the government, and no one
is ever willing to pay county levis.
The question is- what contribution can and should public administration and management make to pull
our county out of this steep decline, and place it on the opposite trajectory? How do we encourage good governance and effective service delivery.
As the County administration becomes less and less capable, it is being increasingly bypassed by and
afford it rely on private healthcare and schooling, of a quality far higher than that provided by the County
government. In the absence of reliable electricity with rampant blackouts in Siaya, those who can afford it
install solar power on their rooftops. Residents have to drill their own water for personal use, including
drinking water. Such replacements of state services by private entities are taking place all over Siaya.
Famers too are basically on their own.
Civil society organizations like CDC are helping with provision of health solutions and some provide
housing and water. Land disputes are solved by mediation and arbitration services providers without the
involvement of the courts as the judicial system is either too expensive for locals or has collapsed. Locals
residents help repair the water infrastructure where County government has neglected.
This is where Siaya's greatest opportunity for the future is to be found: in its innovative and resilient
private sector and civil society, which are solving problems in the growing absence of the County and
National government, and doing so successfully. In years to come, Siaya may well become a case study of
how private initiative succeeds where County Administration fail.
In a nut shell this…receding power of the County Government— its loss of authority and credibility, its
inability to translate plans into action, and the growing disconnect between the ruling elites and those they
govern… is a real growing concern.
What is emerging is a powerful ruling alliance between a few tender interprenures and a class of mostly
wealthy politicians, whose ' main characteristics are huge transfers of public wealth to private hands,
often accompanied by exploding county debt, an ever-widening chasm between the dazzling rich and the
disposable poor and an aggressive administration that justifies bottomless spending on meaningless ideas
like internet structured cabling in MCA's ward offices in a county without painkillers in its clinics.
For those inside the bubble of extreme wealth created by such an arrangement, there can be no more
profitable way to organize a society. I think a crisis has struck, the County Government of Siaya and so
it's crucial to act swiftly, to impose rapid change before the crisis-racked society slips completely.
The new administration has some six to nine months in which to achieve major changes; if it does not
seize the opportunity to act decisively during that period, it will not have an- other such opportunity. The
ultimate goal for the complex situation is to bring the model of governmental actions, which advances so
rapidly in extraordinary circumstances, into the ordinary and day-to-day functioning of the County. The
phrase 'where states fail' means 'where public administration and management fail'.
What must be done to avoid that catastrophic eventuality?
It calls for the right response from our public administration and management themselves! Where the
back stops.
The author, Mr. Oscar Omondi Onyango was a Siaya County 2022 Senatorial aspirant.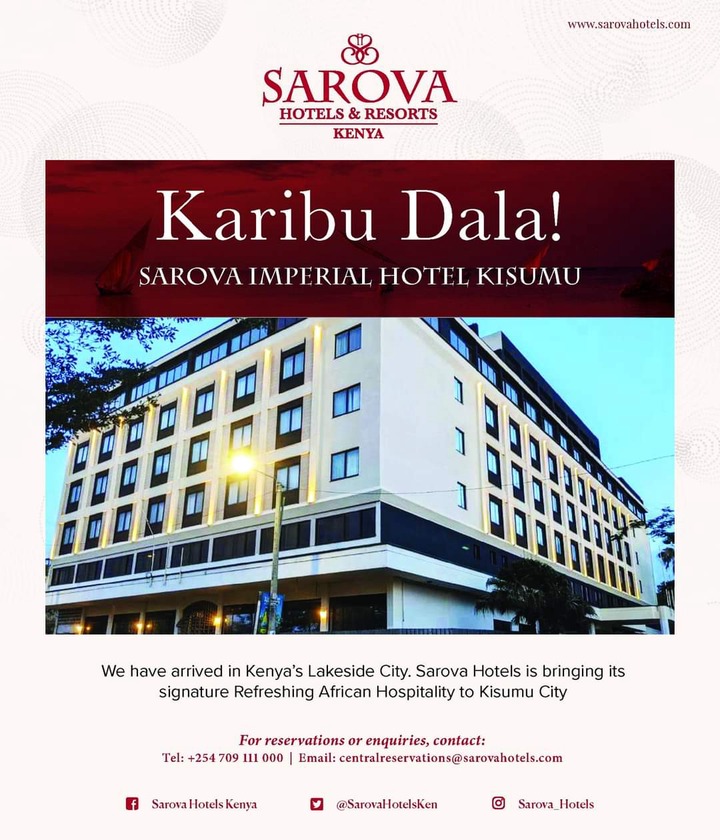 ADVERTISEMENT