Kisumu Governor Prof Anyang' Nyong'o has issued a directive against early campaigning by officials in his administration, a move that has unsettled his allies who are eyeing various elective positions in the 2027 polls.
Some of those likely to be affected by the order include his deputy Mathews Owili, Roads CEC Salmon Orimba as well as Kisumu City Manager Abala Wanga, all of whom are eyeing elective positions in the coming polls.
Prof Nyong'o told the Nation on Thursday, November 3 that the campaigns were "early and unnecessary".
He said such leaders were dishonest and doing a disservice to the people.
Prof Nyong'o's deputy, Dr Owili, is seeking to replace his boss when his term ends in 2027, while Mr Orimba is eyeing the Kisumu East parliamentary seat currently held by Shakeel Shabbir.
Mr Wanga, on the other hand, is seeking to unseat Gem MP Elisha Odhiambo, who is currently allied to President William Ruto's United Democratic Alliance.
Prof Nyong'o warned that it was too early to campaign for 2027 as the electorate was still yearning for development, hence the need to implement his manifesto.
Kisumu County has been a beehive of political activities, witnessing the 2027 campaign frenzy just a year after last year's general elections.
The rigorous campaign, which has even seen the local County Assembly split along political lines, has threatened to derail services, with residents and some leaders expressing concern.
With four years to go before the next election, residents have questioned when the leaders, who were only elected last year, will serve the electorate and deliver on the promises they made before last year's election.
Their early entry into the race has set tongues wagging, with residents and some leaders accusing the leaders of abandoning their constituents in their time of need.
Kisumu City Residents Voice (KICEREVO) chairman Audi Ogada had accused some leaders in the region of pursuing "selfish personal agendas" at the expense of the electorate.
"It is very unfortunate and unacceptable. The so-called leaders are pursuing their selfish personal interests and have completely abandoned their representative and oversight roles," Mr Ogada said.
Kisumu Woman Representative Ruth Odinga has also called out her colleagues who are eyeing various positions to prove themselves by first working for the people before they can be elevated to the higher positions they seek.
"They are causing a lot of confusion and sending mixed signals to the people even before fulfilling their campaign promises."
"How do you explain leaders running up and down the county when they have been elected to serve at the constituency or ward level, for instance, but have done nothing to warrant their elevation to these senior positions?" asked Ms Odinga.
She said the 2027 campaign frenzy in the county could benefit their opponents, particularly those in the ruling United Democratic Alliance (UDA) party, to make inroads in the county, which should not be allowed.
"This infighting is not healthy and as leaders we need to introspect and deliver for the electorate who did us the favour of voting us into office on August 9, 2022," the MP told the Nation.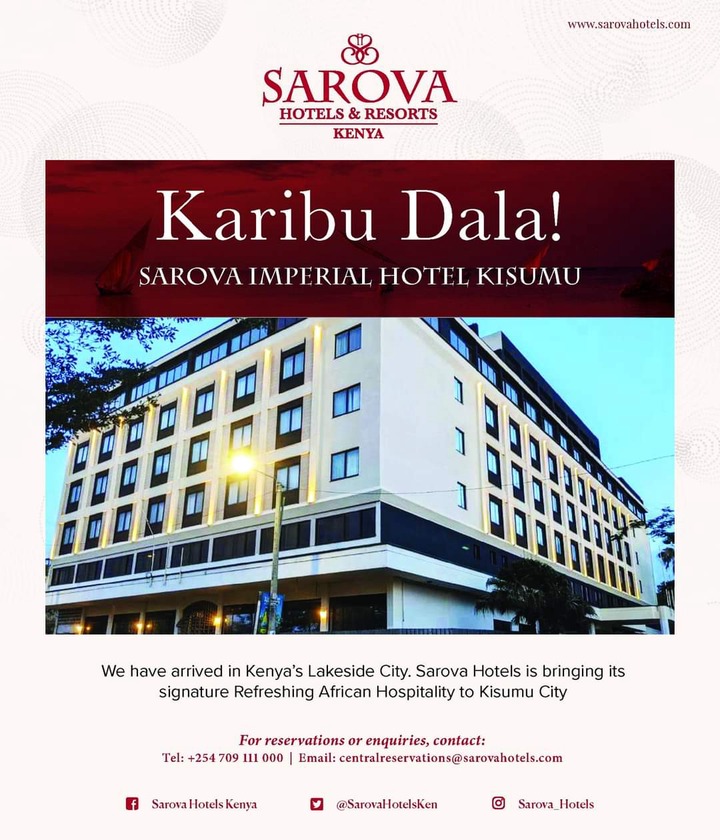 ADVERTISEMENT